Charlie Brown Captivates Audiences
Midlothian Theatre Department Presents You're a Good Man, Charlie Brown.
On November 16-18, 2017, the Midlothian High School Theatre Department performed a nostalgic show based on the Peanuts comic strip: You're A Good Man, Charlie Brown, directed by Mrs. Katherine Baugher and Leah Besser. The show transformed the auditorium into a school playground and turned all the cast members into little children. Under the direction of new Theatre Productions teacher, Mr. James Nicholas, the brilliant set design by Chandler Clements and Liam Marsh helped the story come alive. Under the guidance of Daniel Doh, Sydney Barefoot, and Elizabeth Ferguson, the show also boasted amazing musical and dance choreography.
From the beginning, Charlie Brown (Will Johnson) shares his struggles as a "more than five" year old, from school crushes to critical baseball games on the diamond. Sally (Nicole Rizzo), Charlie Brown's teasing younger sister, ponders various philosophies while relentlessly mocking her brother throughout the show. Much like Sally's chastising, Lucy (Peyton Strange), an extravagant and crabby girl, constantly picks on Charlie Brown. Lucy's younger brother, Linus (Lee Elkins), refuses to stop loving his blue blanket, making his affinity for his blanket very clear to the rest of the Peanuts gang. Snoopy (Brooke Ward) wishes that he can be more than a household pet dog, yet he still celebrates the wonders of everyday activities, like eating dinner. Schroeder (Garrett Redden), is a masterful pianist, who uses his love of Beethoven to escape his crush on Lucy.
The show masterfully starts with You're a Good Man, Charlie Brown, highlighting the whole group of friends, who explain why their friend, Charlie Brown, is so clumsy and tragic, yet wonderful at the same time. Later, Linus takes the spotlight, breaking into a jazzy song, My Blanket and Me, an ode to his beloved blanket. Next, Schroeder pours his heart and soul into the thought of a day dedicated to Beethoven, singing Beethoven Day with company. Ending the first act, main characters, Charlie Brown, Linus, Sally, and Snoopy take center stage, stressing over the pressures of completing The Book Report. With over-sized pencils, the children scribble away.
Kicking off Act Two, Snoopy reveals his ambitions of being more than a dog. He dreams of transforming into The Red Baron, taking flight as a pilot. In My New Philosophy, Sally explores different catch phrases, like That's what you think!, No!, Why are you telling me?, and  I can't stand it, while Schroeder attempts to explain that philosophers take years to develop and must remain deep in thought.
Concluding the show, the entire cast and company came together to perform Happiness, which puts an end to Lucy's crabbiness, as she makes amends with Charlie Brown, who has finally found his place in the world.
Even though the production of You're A Good Man, Charlie Brown just recently closed, the Midlothian High School Theater Department is currently making strides to produce the winter show: Imagining Shakespeare. 
Leave a Comment
About the Contributors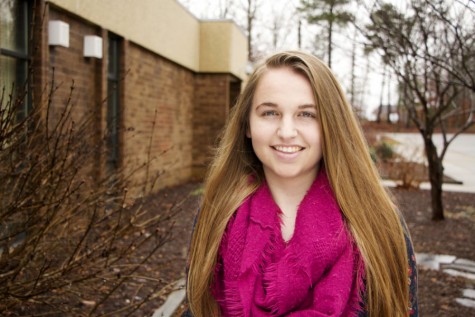 Merrill Livingston, Midlo Scoop Staff
Merrill Livingston, Class of 2018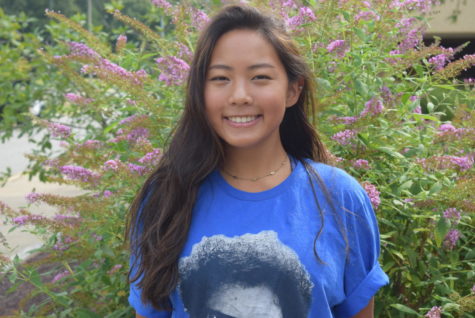 Joy Li, Midlo Scoop Staff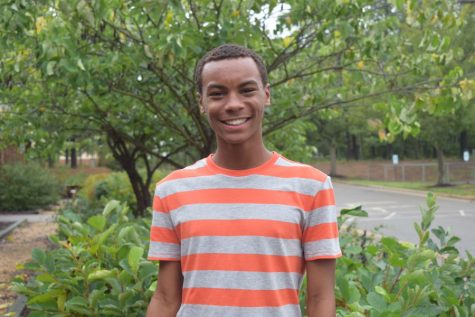 BJ Beckwith, Midlo Scoop Staff
BJ Beckwith, Class of 2018