Good Food, Better People
Meet Midlo's Cafeteria Staff
Every day, a number of ravenous students file into the lunchroom, eager to buy a delicious lunch from Midlo's cafeteria staff. Without the staff preparing a healthy and delightful meal each day, students would begin to perform poorly in class and behave disrespectfully, resulting in a chaotic  learning environment. By possessing an amazing lunchroom staff, Midlo's students can learn, grow, and thrive.
Ms. Laytoya Tabb, Ms. Brenda Scruggs, Ms. Linh Li, Assistant Manager Mr. Emmett Ammons, and Manager Ms. Christine Stroud comprise the hard working cafeteria staff. Every member plays an important part in the thriving machine, and each person holds a special job. Ms. Tabb assembles the yummy kale and broccoli salads and fruit cups and organizes the utensils. Ms. Scruggs creates different sandwiches, such as chicken teriyaki, ham, and turkey, and also serves food to the students. Ms. Li, also known as The Human Calculator, is one of the incredible cashiers in the lunch line; she also helps to organize condiments and clean up the cooking area.
Mr. Ammons and Ms. Stroud are the assistant manager and manager of the cafeteria staff, two extremely important jobs. Mr. Ammons previously worked at a middle school and noted, "Every school's cafeteria is different. High school and middle school are two different worlds; the quantity, quality, and amount of options for food is so different here than at the middle school." Fellow cafeteria staff members characterize Ms. Stroud as a wonderful manager, who is extremely respectful and kind to everyone. Both Mr. Ammons and Ms. Stroud keep the cafeteria running like a swift machine.
Jordan Bonner, a Midlo student who purchases her lunch most days, states, "The people are really nice and make super yummy food. I really love buying my lunch from the cafeteria."
Whether they are serving breakfast or lunch, this amazing cafeteria staff keeps Midlo fueled for excellence!
About the Contributor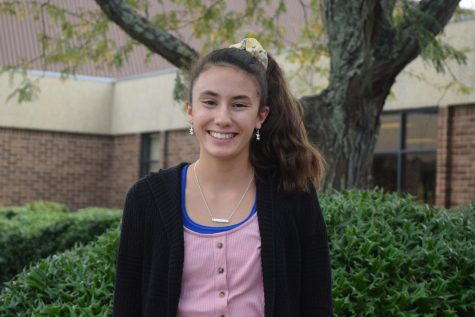 Katherine Krievs, Editor-in-Chief
Katherine Krievs, Editor-in Chief, Class of 2021