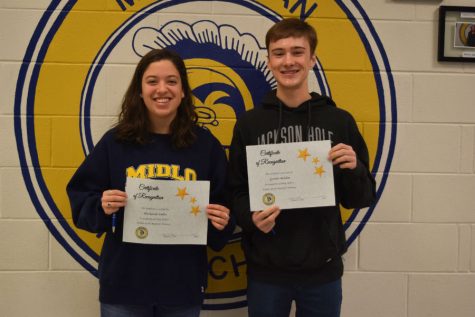 Principal Shawn Abel and Ashley Manheim
February 15, 2017
Filed under Spotlights
Ms. Mackenzie Fuller, Midlo's February female student of the month, ranks in the top 1% of her class academically.  She takes very challenging courses and works extremely hard to consistently earn outstanding grades.  Her teachers commend her work ethic, quality of work, and outgoing personality. Whil...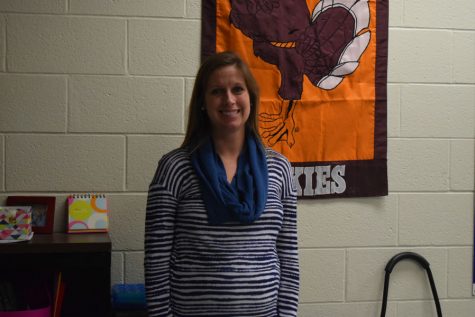 Anna Chen, Staff Writer
February 13, 2017
Filed under Spotlights
Midlo's February Employee of the Month, Mrs. Blair Abrahamson teaches English 10 and 11, organizes and teaches SOL remediation sessions, and assists the administration with tardy infractions. Her dedication to her students and to Midlothian High School make her the perfect candidate for the honor. ...