Raje and Miller Earn February @GoMidlo's Student of the Month Recognition
February Students of the Month: Avnee Raje & Paul Miller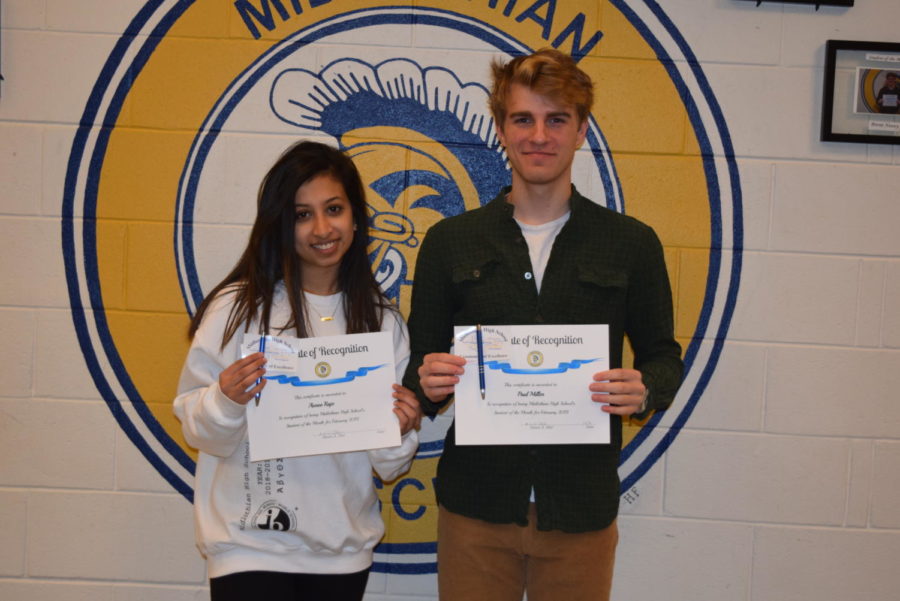 Congratulations to Midlo's February @GoMidlo Students of the Month: Avnee Raje and Pual Miller.
Junior Avnee Raje is committed to helping create a positive community among her peers at Midlo. In addition to volunteering her time in our community, she also maintains involvement in several extracurricular activities. Recently, she started the Yoga Club to help students relax and decompress.
Junior Paul Miller is a talented art student and a dedicated lacrosse player, who is always helpful and generous to his classmates. He also serves as co-president of National Art Honor Society.