February Students of the Month
Mackenzie Fuller and Garrett Redden
Ms. Mackenzie Fuller, Midlo's February female student of the month, ranks in the top 1% of her class academically.  She takes very challenging courses and works extremely hard to consistently earn outstanding grades.  Her teachers commend her work ethic, quality of work, and outgoing personality. While everyone else was long gone following our successful Student Scheduling Information Night, Mackenzie, without being asked, stayed very late on a school night to help put away the tables and clean up. She also always tries to see how she can lend a hand to help others. Her beautiful smile and kind laugh put everyone at ease and brighten the room.
Mr. Garrett Redden, our male student of the month, performs admirably in the classroom while taking many challenging classes.  In addition to his hard work and fancy dance moves, singing with Midlo's Choir, this young man left everyone stunned in the drama world this month.  First, he performed as one of the three talented male dancing and singing classmates in 21 Chump Street, and then, on just two weeks notice, he rocked one of the lead roles in The Man Who Shot Liberty Valance.  He moved our hearts with his incredible portrayal of protagonist Bert Barricune.
Congratulations to these two fantastic students for going above and beyond the call of duty every day here at Midlo!
Leave a Comment
About the Contributors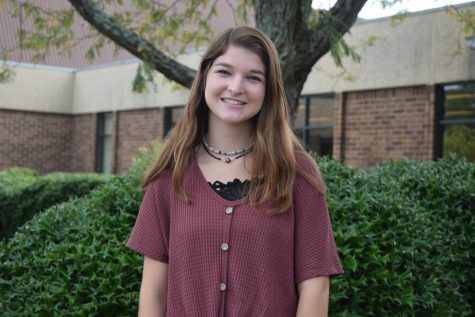 Ashley Manheim, Midlo Scoop Editor-in-Chief
Ashley Manheim, Editor-in-Chief, Class of 2020