Supporting Black-owned businesses during Black History Month
Black History Month 2022 Spotlight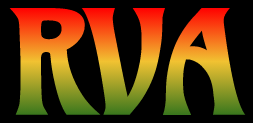 Throughout America, the month of February is observed as Black History Month, a time when the Country comes together to honor the legacy of African Americans' impact on the nation and its history. A simple and positive way to give back to the community for the month of February is to support local Black-owned businesses. Thriving Black-owned businesses create more opportunities for meaningful savings, property ownership, and credit building for Black communities. Luckily, RVA has a rapidly growing number of unique and vibrant Black-owned businesses that are worth visiting!
Restaurants
Tipsy Crab
1700 E Main St, Richmond, VA 23223
★★★★★ – 4.5/5
Tipsy Crab offers seafood dishes bursting with flavor. They are well-known for their well-seasoned seafood boils and their classic Louisiana-style po-boys.
"Omg…the Tipsy Crab was amazing. I am visiting from out of town and our waitress Patrice made us feel right at home. The entire staff catered to all the customers and the food was superb! Bravo Tipsy Crab…will definitely be back!"
-Robin Ballard, Google Local Guide
Bello's Lounge and Restaurant
1712 E Franklin St, Richmond, VA 23223
★★★★☆ 4.1/5
Bello's Lounge offers a unique combination of African and Caribbean cuisine, as well as fine dining with a fabulous ambiance.
"Dinner was absolutely amazing. I'm from Brooklyn so I've had my share of good Caribbean food and I must say this food is up there near the top of my experiences. The coconut shrimp literally had my partner wanting to come back the next day for more (which we did actually), the sweet plantains [were] deliciously caramelized (I'm Latino..I know a good plantain..lol) and the oxtail main entree was heavenly."
-Justin Rivera, Google Local Guide
Cheddar Jackson
522 N 2nd St, Richmond, VA 23219
★★★★★ 4.6/5
Cheddar Jackson is known for its mind-blowing panini-pressed creations. The restaurant elevates the idea of the common grilled cheese and offers scrumptious soups for dipping. Their menu also includes a variety of delicious vegetarian and vegan options.
"Ordered on a whim, and was blown away how good it is. These folks know how to make a sandwich. High-quality ingredients, great flavor combinations, not too big, not too small, not too heavy on the dressing, etc. This is a new favorite for me – I'll definitely be going back."
-Richard Borean, Google Local Guide
Irie Ting Jamaican Grill
100 E Cary St, Richmond, VA 23219
★★★★☆ 4.2/5
Irie Ting offers delectable Jamaican dishes, such as jerk chicken and curry goat. Offering both traditional dishes and more modern renditions, this restaurant is sure to please patrons of all kinds with its incredible island-inspired flavors.
"This place is the spot if you're tryna decide where to get some good Jamaican food in Richmond. Their oxtail is good but most importantly for me, they don't skimp on the meat."
-The Shameless Foodie, Google Local Guide
Soul Taco
321 N 2nd St, Richmond, VA 23219
★★★★☆ 4.4/5
Although Soul Taco is known for its vibrant and unique atmosphere, the restaurant's Southern and Latin American-style tacos will not disappoint.
"Best tacos in RVA, hands down. Their recipes for each one are very well-thought-out/curated, and the flavors complement each other perfectly."
-Matt B, Google Local Guide
Shops
Waller and Co. Jewelers 
19 E Broad St, Richmond, VA 23219
★★★★★ 4.9/5
Known for their efficient and friendly staff, Waller and Co. Jewelers can help shoppers find that perfect statement piece or repair an old one. Waller and Co. has been a Black-owned family business for around one hundred and twenty years.
"It is clear that this business has been a staple of the area for a long time! Folks here were incredibly efficient to change out my watch battery and set the right time on my old Casio. Grateful for the wonderful service, thank you all!"
-Jon Emch, Google Local Guide
Rotate RVA
322 W Broad St, Richmond, VA 23220
★★★★★ 4.7/5
Rotate is the perfect one-stop-shop for trendy clothing or stylish sneakers. Rotate also offers shoe cleaning services and shoe trading.
"There are many sneaker shops, but there's only one Rotate. From the influential store owner to the well-dressed staff, Rotate is where you want to shop for all your sneaker needs and urban fashion."
-AnDru Simanu, Google Local Guide
Adiva Naturals
1802 E Franklin St, Richmond, VA 23223
★★★★★ 5/5
Adiva Naturals offers a wide selection of all-natural handmade skin and hair care products for a wide variety of hair and skin types, making finding the perfect products here simple.
"As soon as you come into the store, the various scents are aromatherapy from heaven. This is a great place to find that secret ingredient to keep your skin, hair, and nails looking beautiful and also to find that special gift for your mom, grandma or wife!"
-Angelo Cruz, Google Local Guide
Shakoor's Merchandise
319 N 2nd St, Richmond, VA 23219
★★★★★ 4.9/5
Shakoor's Merchandise specializes in ethnic and cultural clothing, books and health products.
"I love this place! They always have the items I need for all of my natural well-being needs. They are very knowledgeable about the products they carry and Ali's Bean Pies are AMAZING!!! Thank you Shakoor's family for always having what my family needs and supplying it for such an affordable price."
-E Smith, Google Local Guide
Rumors Boutique
723 W Broad St, Richmond, VA 23220
★★★★☆ 4/5
Rumors is a compact thrift store offering gently-loved vintage and modern clothing for both men and women.
"I loooooooooove Rumors – half of my closet is from there! Get there early to get cash and sell clothes, but store credit is always great too. Be careful following their Instagram – they post daily and it's hard to resist buying stuff! Highly recommend checking out this space."
-Lauren Sampson, Google Local Guide
Arts and Culture
Black History Museum and Cultural Center of Virginia
122 W Leigh St, Richmond, VA 23220
★★★★★ 4.6/5
The Black History Museum and Cultural Center of Virginia is composed of thought-provoking, meaningful exhibits centered around Black culture and history.
"This was a great experience!! The museum, while small, offers a tremendous amount of history in a very unique way. Filled with many interactive experiences, it is well worth the trip to both local and international Black history moments."
-Eric, Google Local Guide
Elegba Folklore Society
101 E Broad St, Richmond, VA 23219
★★★★★ 4.9/5
The Elegba Folklore Society is a warm and welcoming environment where people can learn more about West African history and culture through art, music and food.
"Amazing place to visit. So rich in African history.  The staff is very helpful and knowledgeable.  Great place to visit in Richmond, VA."
-Daphne A, Google Local Guide
The Well Art Gallery
1309 Hull St, Richmond, VA 23224
★★★★★ 5/5
The Well Art Gallery is a contemporary gallery focused on uplifting and sharing the work of a diverse community of artists.
"Amazing resource for the community, bringing activists and artists together in one central location like no other art gallery in RVA"
-Christopher Risch, Google Reviewer
Ezibu Muntu African Dance and Cultural Foundation
6503 Old Warwick Rd, Richmond, VA 23225
★★★★★ 4.7/5
Ezibu Muntu is dedicated to sharing West African culture through dance and music classes.
"Fun, family-oriented. Great danc[ing] and drumming"
-Soaphis Shabazz, Google Reviewer
Hippodrome Theater and Taylor Mansion
518 N 2nd St, Richmond, VA 23219
★★★★★ 4.5/5
A renovated vaudeville theater, the Hippodrome is a stunning lounge and venue with delicious food, wonderful music and hints of 1914 glamor all around the building.
"Had the time of my life with my guys!!! It was my first time, the theater looks great! The restaurant . . . killer flavor and fresh ingredients!! [It] was amazing!"
-Ashley Chante, Google Local Guide
COVID-19 has left a devastating impact on small businesses around America, but Black-owned businesses have been hit disproportionally hard.  Though many go out of their way to support these businesses during February, it is important, especially during this difficult time, to support local Black-owned businesses year-round.
Leave a Comment
About the Contributor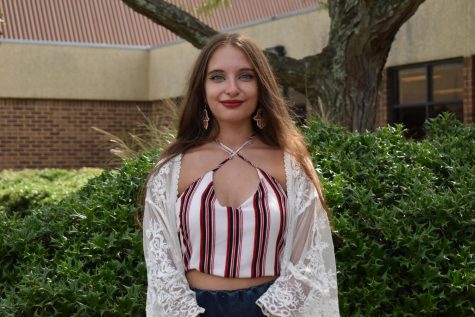 Avery Belisle, Midlo Scoop Staff
Avery Belisle, Class of 2023

For Junior Avery Belisle, writing for Midlo Scoop is a first.  She enjoys highlighting unique cultural practices and different...