February Employee of the Month
Mrs. Blair Abrahamson, English Department
Midlo's February Employee of the Month, Mrs. Blair Abrahamson teaches English 10 and 11, organizes and teaches SOL remediation sessions, and assists the administration with tardy infractions. Her dedication to her students and to Midlothian High School make her the perfect candidate for the honor.
In an effort to surprise her with the news, the entire administration team, plus two stars from Midlo's production of 21 Chump Street, Will Johnson and Lilly Cox, serenaded Mrs. Abrahamson with an adjusted version of the catchy musical number "What the Heck I Gotta Do" in front of her 3 even tenth grade class. Congratulations, Mrs. Abrahamson!
What do you love most about your job?
What I love most is the ability to work with really great students who are excited about learning and make coming to work fun.
When I say Midlo, what is the first word that pops into your head and why?
Well-rounded, because both students and faculty are involved in every aspect of the school.
What is your favorite show?
Probably as of right now, "This Is Us".
If you could go anywhere in the world, where would you go and what would you do?
I would travel to Australia, just so I can go to the beaches. 
What is your biggest wish and why?
To live a happy and fulfilled life and have made an impact on the students that I teach. 
About the Writer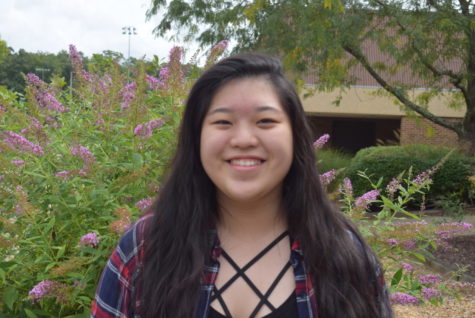 Anna Chen, Midlo Scoop Staff