Netflix's Squid Game shows just how far humans will go for cash
Netflix has, once again, struck gold with its newest release, Squid Game, a hit mini-series highlighting Korean life in poverty and exposing the deadly lengths contestants will go to earn some cash.
Since its release in Mid-September, Squid Game, directed by Hwang Dong-hyuk, has since flooded social media and has made its way to the number one spot on Netflix's trending list in over 90 countries. 
The nine-episode fictional show revolves around 456 random contestants from Korea who accept an offer to participate in "a series of games" to win a cash prize of 38 million dollars.  As the contestants maze their way through multiple children's games like Tug-a-War and Red Light, Green Light, it becomes clear that this is much more than just children's games, but challenges that can only lead to one winner and survivor.  
Viewers watch from the perspective of the main protagonist, Seong Gi-hun (played by Lee Jung-jae), a contestant thirsty for money, who completes the challenges while fearing for his life at every turn.
"It was a really good show, and it kept me on my toes," junior Stephen Gaylor said. "I also really enjoyed the whole marble scene.  I think the message of the series is just that rich people suck," Gaylor said.  "I mean, they said that they had been making so much money that they got bored, so they started using humans, and that's clearly not right."
Junior Jack Bower's favorite part was "when they were at the bridge on the final game, and the last three make it to the end."
"It was so good," junior Sam Shalati said. "All the characters were really interesting and had good acting.  I liked the detective that was trying to find his brother.  And I really enjoyed all the twists.  It was creepy, but I think the message is to trust no one," Shalati joked.
While the show was a major hit, some students didn't enjoy the show. "It was a lot more violent than I thought it was gonna be, so I kinda regret watching it because it was a little traumatizing." shared senior Ashlyn Hanson. 
"My favorite part was when the two girls became friends during the game",  Hanson said, referring to Kang Sae-byeok (played by HoYeon Jung) and Ji-yeong (played by Lee-Yoo Mi). "I think the message is that people are going to be greedy, even if they are your friends."
Netflix's Squid Game will offer viewers a unique perspective on everyday children's games while keeping viewers hooked until the very last minute.
Leave a Comment
About the Writer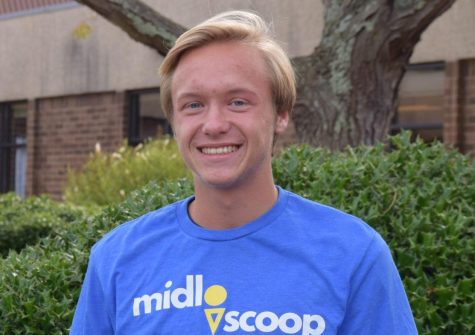 Kyle Reeder, Multi-Media Editor
Kyle Reeder, Class of 2023

Kyle Reeder has been on staff for four years and is the Multi-Media Editor. Outside of school, he runs cross country and...