Midlo football's historic win against Manchester Lancers
Midlo Football Game against Manchester Lancers
For the 2021 season, the Trojan Varsity Football team returned to the field in full-swing, eager to battle their competitors in front of spectators after capacity limitations left the stands empty last year. The added energy, combined with rigorous pre-season training during the summer months, undoubtedly added to the team's performance as they emerge undefeated after having played six games thus far.
Among the wins includes their most recent victory over the Manchester Lancers who sat in the number two position in the region heading into the game on Friday, October 15, 2021. The last time Midlo came out on top when going head-to-head with the Lancers was in 2001, making the feat a highly prized moment that will remain ingrained in the minds of the Midlo community for years to come. The mighty Trojans successfully turned the tide of the game after realigning their mentality during half-time, putting them in the position to sweep the Lancers. With standout performances by juniors Cooper Meads and Ashby Berry, as well as freshman Drew Kleski, the team was able to put the score at 42-37 by the end of the fourth quarter. Their efforts did not go unnoticed by fans who stormed the field following the historic event where the crowd met the team with roars of excitement. Not to mention, the team has not been able to keep a 6-0 consistency since 1975, so this season is already one to remember. Heading in to their next home game on Friday, October 22, 2021, the team now sits at number four in the region.
Congratulation, Midlo Football!
Leave a Comment
About the Writer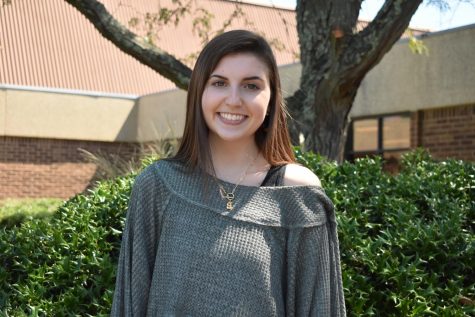 Bridget Tracy, Editor-in-Chief
Bridget Tracy, Editor-in-Chief, Class of 2022

Senior Bridget Tracy has been on staff for three years, and continues to write high-interest articles,...