2020 Spotify Wrapped makes its debut
Spotify users across the globe share their Spotify Wrapped stats.
Since 2015, the popular music streaming app Spotify has ended the year with Spotify Wrapped. Spotify Wrapped is the end of year summary of a user's Spotify usage. This includes all the stats of music, artists, and podcast of each user, from January 1 to October 31. Spotify tracks users' most played songs and most listened to genres to create a compilation playlist of their yearly hits. The app also gives artists the chance to see how many countries their music reached, how many hours their music has been listened to, and their number of music streams. 
On December 2, people worldwide took to social media to share their Spotify Wrapped stats. Students found common ground with their peers when comparing minutes listened, top artist, and favorite genre. Sophomore Noelia Mccaffery said that her Spotify Wrapped "really shows how my quarantine went." Popular genres among students included: Pop, Rap and Rock. Fan favorites among high schoolers like Harry Styles, Billie Eilish and Ariana Grande came in with huge followings and streams.
On a worldwide scale, coming in for most streamed artist was Bad Bunny with over 8.3 billion streams. The rapper's album YHLQMDLG came in as the most-streamed album of the year. Drake, J Balvin and the late Juice WRLD trailed behind Bad Bunny in the ranks of most-streamed artists. The Weeknd's "Blinding Lights" was the most-streamed song of 2020 and his album After Hours was the second most-streamed album of the year. For the second year in a row, Eilish held the title of most-streamed female artist of the year. Following behind Eilish in the ranks are Taylor Swift, Ariana Grande, Dua Lipa and Halsey. 
Podcasts, a relatively new feature to Spotify, received their own stats. The most popular podcast of the year was The Joe Rogan Experience, a talk show podcast that hosts several celebrity guests throughout the year. The most popular podcast genres include Society & Culture, Comedy, Lifestyle & Health, Arts & Entertainment and Education. 
As the year concludes, people reflect on their 2020 experience with wider eyes and open ears, reflecting on issues, stories, and the music that shaped 2020. Spotify wrapped up the year with a bang by reminding users of the tunes they jammed to throughout the year.
To learn more about the worldwide stats click here or to view your own Spotify Wrapped stats click here.
Leave a Comment
About the Contributor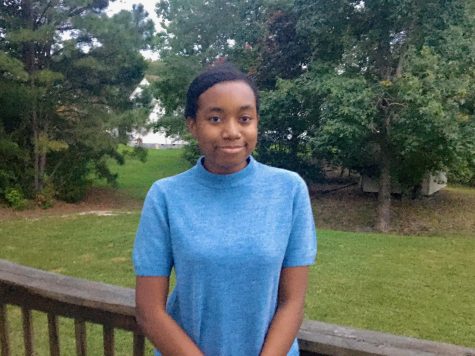 Camryn Turner, Midlo Scoop Staff
Camryn Turner, Midlo Scoop Staff, Class of 2023