The Dominion Energy Christmas Parade spreads holiday cheer
2020 Dominion Energy Christmas Parade
Dominion Energy hosted the 37th Annual Richmond Christmas Parade this past Saturday. Traditionally, the parade runs through Downtown Richmond and features live performances, community sponsors, and a view of the Children's Museum of Richmond Legendary Santa. However, due to COVID-19 restrictions, the parade did not allow spectators this year, and instead, was aired in its entirety on WTVR CBS 6. 
The event kicked off at 10:00 a.m., with CBS 6 anchors Cheryl Miller and Rob Cardwell welcoming viewers and introducing a lineup of entertainment acts. From baton twirling to hip hop to a spirited Irish dance number, the Parade acts ushered in the spirit of Christmas for two hours. These lively acts celebrated the Richmond community, spotlighting the local talent. The parade also featured a series of "best of" clips, which included bright balloons and floats from previous years, giving viewers an authentic parade experience from the safety of their own homes.
At the conclusion of the parade, the Children's Museum of Richmond Legendary Santa and his Snow Queen gave CBS 6 a sneak-peek into Santaland. The Snow Queen, Midlo senior Katherine Krievs, welcomed the CBS 6 reporters into Santaland and prepared the audience for the main attraction: Santa Claus. After an interview with the Snow Queen, the CBS 6 team captured Santa coming down the chimney, jingling his bells and stomping his boots. Reporter Julie Bragg, who has visited the Legendary Santa since she was a young child, was able to interview Santa before he began his annual sleigh ride. 
The 37th Annual Dominion Energy Christmas parade will air again on Christmas Day on WTVR CBS 6, allowing all to relive the magic of Christmas once more.
About the Contributors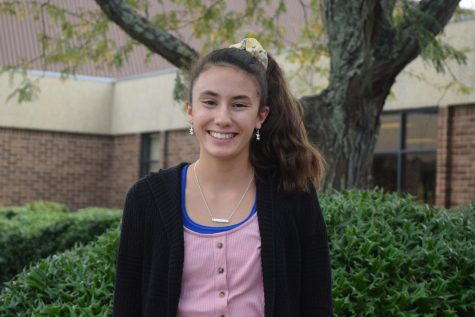 Katherine Krievs, Editor-in-Chief
Katherine Krievs, Editor-in Chief, Class of 2021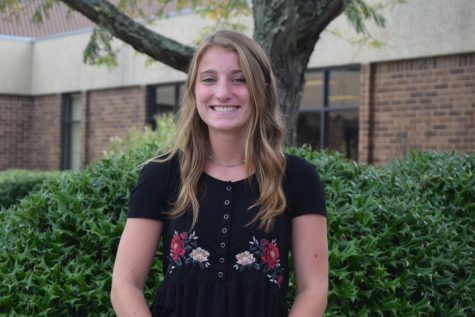 Maddie Burke, Editor-in-Chief
Maddie Burke, Editor-in-Chief, Class of 2021