Haunted trails around Midlothian initiate an eerie reopening
Windy Hill Sports Complex opens haunted trails at Blood Lake
As the leaves morph into orange and yellow hues, and the weather grows cooler, haunted trails around Midlothian begin to reopen for the Halloween season. On Friday, October 9, 2020, the Blood Lake Haunted Trail at Windy Hill premiered its newest seasonal trails, Roots of All Evil and Puppeteers. The winding trail initiates as an eerie walk through a low-lighted forest filled with spooky houses, sinister creatures, and horrifying sounds. Around the halfway point of the trail, thrill-seekers encounter the increasingly-creepy, second half of the trail, which is illuminated by ominous purple lighting. "Overall, honestly, it wasn't as scary as I thought it would be, but I did get scared quite a few times, so it was pretty good! My favorite part was when you had to walk through the tents, and people were on the outside, hitting the walls that made that loud popping noise that tents make when you hit them," explains Brandon Laine.
On select Thursdays, Windy Hill offers a less intense no-scare day for those looking to experience a less-intense adrenaline rush, offering the same trails without chilling jump-scares. Windy Hill uses this day to access children and others who may not feel comfortable walking the haunted trail. On Thursday, visitors may attend the specifically reserved no-startle nights. Sophomore Jack Edwards describes his experience as "alright," explaining, "I went last year as well, and this year, it wasn't as good because of COVID.  The lines are so long.  Between the two trails, the second one was my favorite." Sarah Bradbury shares her perspective of Blood Lake, stating, "I thought it was pretty cool.  The wait was really long, but my favorite part was when the girl was trying to be scary when she walked, but she tripped and started laughing."
Windy Hill Sports Complex encourages visitors to purchase tickets both online and or in-person. General admission tickets cost $18 and allow access to both spine-chilling trails; however, visitors under 9 years old may not visit the haunted trail.  Tickets for the no-startle Thursdays are $10 and do not have an age limit.  Due to social-distancing guidelines, Windy Hill has put 30-minute timed ticketing slots in place. Sophomore Collin Conway remarks that  "it was good, but it needed improvement.  It normally gets better the closer it is to Halloween.  I really enjoyed the part where we got to decide if the woman lives or dies.  Overall, I'd probably go back sometime closer to Halloween/ so I can see the improvement."
To purchase tickets, click here.
Leave a Comment
About the Contributor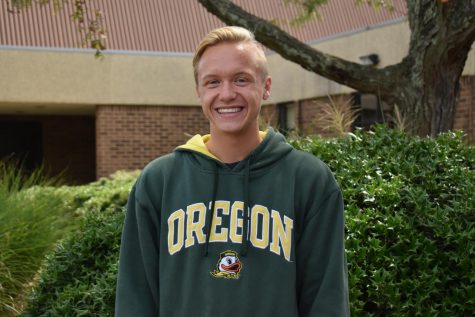 Kyle Reeder, Associate Editor
Kyle Reeder, Associate Editor, Class of 2023