Hubie Halloween hits Netflix
Review: Netflix original film, Hubie Halloween
For most, Halloween is a time filled with candy and all things spooky. That is not the case for Hubie Dubois, the laughing stock of Salem, Massachusetts, and the lead protagonist of the Netflix movie, Hubie Halloween. For Dubois, played by Adam Sandler, Halloween is about one thing only: protecting his town. Referred to as "the loser of Salem," Hubie has never been a town favorite. However, all of that changes when on Halloween night, mysterious events occur in Salem that only Dubois can solve. This PG-13 adventure premiered on Netflix on October 7, 2020, just in time for the Halloween season.
Things take a turn for the worst when Richie Hartman (Rob Schneider), a dangerous criminal native to Salem, escapes from prison with unknown motives. When October 31 comes around, a prepared Hubie Dubois has his eye out for any sign of danger that might lurk in the darkness. Suddenly, townspeople (Karan Brar, Maya Rudolph, Ray Liotta, and Tim Meadows) start disappearing, leaving no traces. When Dubois reports them missing, the police department doesn't believe him and assumes that he is just making it up, leaving Hubie to solve the case himseflf to ensure his town's safety from the culprit. 
Cameron Boyce,who played Sandler's son in Grown Ups, was originally cast to play one of the lead characters in this Halloween film. Unfortunately, Boyce passed away due to natural causes two days before filming began. Sandler stated that he wanted to create a "cinematic universe" for the movie; therefore, the majority of the cast are Sandler's friends and have worked with him on previous projects. Although only earning a 51% on Rotten Tomatoes, a relatively low score for one of Sandler's works, the cast and adventurous story line of this spooky comedy still sparks excitement among fans.
About the Writer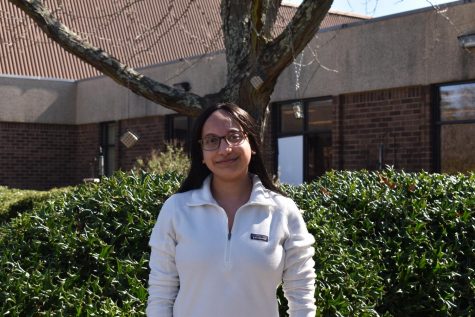 Nalia Nugara, Midlo Scoop Staff
Nadia Nugara, Class of 2023