Enola Holmes ranks in top 10 in the United States
Millie Bobby Brown stars in Netflix's newest release, Enola Holmes.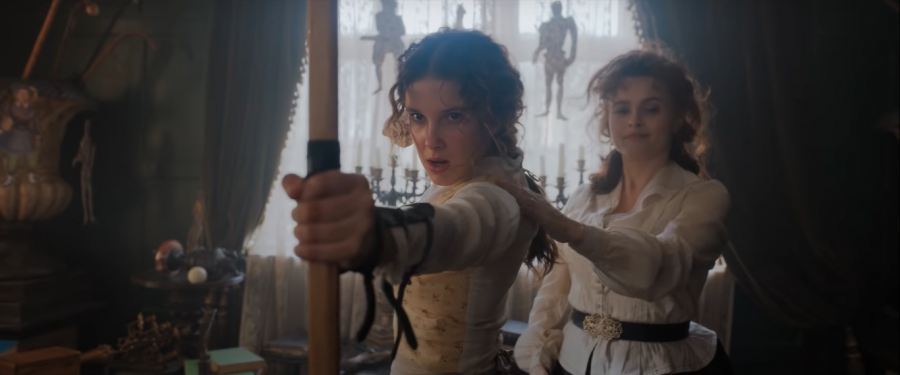 On September 23, 2020, Warner Brothers Pictures worked alongside Netflix to release the film Enola Holmes, a movie based on Nancy Springer's young adult book series. Directed by Harry Bradbeer and written by Jack Thorne, this suspense-packed, 2 hour and 3 minute movie takes place in 1884 England. The film stars Millie Bobby Brown as Enola Holmes, the younger sister of famous detective Sherlock Holmes. The film has quickly gained popularity in the United States and currently ranks number 2 in the top 10 on Netflix as of September 28, 2020. Looked upon favorably by many critics, the PG-13 movie earned a 91% on Rotten Tomatoes. The cast features famous actors and actresses from Stranger Things and Harry Potter. 
The film opens with Enola displaying a montage of mottos, taught to her by her role-model mother (Helena Bonham Carter). It then switches to present day, when Enola discovers the disappearance of her mother the night prior to her 16th birthday. The only thing her mother left behind was Enola's birthday gifts containing clues as to where she went. Enola decides to follow the clues, sending her to the city of London. While on the train into the city, she encounters Lord Tewkesbury (Louis Partridge) a man who appears to be simply looking for an adventure, but later reveals that he is in serious danger and needs Enola's help to outwit his assassin. While on the run and still searching for her mother, the plot thickens as Enola's new guardian, her brother Mycroft Holmes (Sam Clafin), sends an investigator to locate her. When found, an outraged Mycroft sends her off to a ladies' finishing school, from which Lord Tewkesbury helps her escape. Following this, they embark on yet another adventure together to try and find Enola's missing mother, while keeping Lord Tewkesbury safe.
This movie uses eccentric camera angles to keep the fans engaged, and the ending leaves viewers feeling inspired to change the future. Midlo junior Lauren Cassano shares, "I really enjoyed the movie. I thought the way the directors had Enola interact with the audience was unique and entertaining." The movie allows the audience to feel like they are traveling alongside Enola on her journey.
About the Writers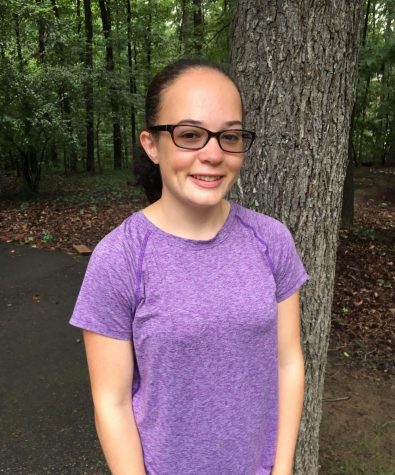 Megan Larose, Midlo Scoop Staff
Megan Larose, Class of 2022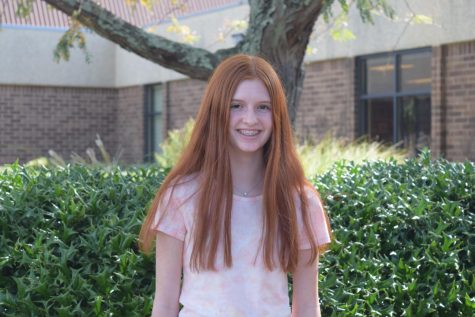 Quinn Downing, Midlo Scoop Staff
Quinn Downing, Class of 2023