Seniors rally in a final show of spirit
2020 Virtual Senior Spirit Week
Annually, Midlo seniors celebrate their time in high school with one final hurrah: Senior Spirit Week. Throughout the week, seniors attend school dressed in bright outfits, funky costumes, and college spirit wear to honor their past experience as a Trojan, present pride for Midlo, and future support for the Midlothian community. Due to the current guidelines for social distancing and the closure of school, the traditional Senior Spirit Week could not take place, so the Midlo Class of 2020 Officers organized the 2020 Virtual Senior Spirit Week. Throughout the week, Midlo seniors, families, and the Midlo faculty sent photos of themselves dressed in their spirited gear to the Midlo Class of 2020 Instagram (@midlo.2020).
The week kicked off on May 4, 2020, with PJ Day, in which participants dressed in their comfiest pajamas and loungewear; students donned bathrobes, slippers, baggy sweatpants, and old t-shirts to display their undying spirit for Midlo. On May 5, 2020, students, faculty members, and furry friends showed their Midlo pride by wearing tie-dye from head to toe (or paw). Wednesday, May 6, 2020, brought a new theme to Senior Spirit Week: Safety Day; in support of protecting oneself and others against COVID-19, participants geared up in masks and gloves and carried paper towels. On Thursday, May 7, 2020, students sported gear from their future colleges, while staff members dressed to represent their own alma mater. To cap off the week, students and staff members suited up in black clothing to replicate a final pep rally for the Class of 2020. 
Although the 2020 Virtual Senior Spirit Week did not occur in a traditional way, it offered many students an opportunity to find closure, as they grieve the loss of their final semester of high school.
Leave a Comment
About the Contributor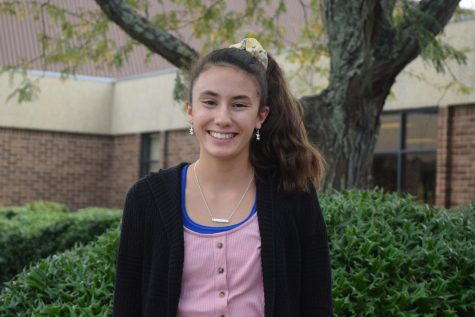 Katherine Krievs, Editor-in-Chief
Katherine Krievs, Editor-in Chief, Class of 2021