Midlo predicts the final rose
Midlo speculates the outcome of Season 24 of The Bachelor
On January 6, 2020, the fan-favorite ABC drama, The Bachelor, received 6.9 million views nationwide. The twenty-fourth season of the innovative dating show follows Peter Weber, a previous Bachelorette contestant, who had his heart broken by southern belle Hannah Brown. Throughout the current series, audiences follow "Pilot Pete" on his journey for love. In the first episode, Peter met thirty women, and by the end of the season, he can only propose to  one lucky lady. The show takes place at the famous Bachelor Mansion, located in Agoura Hills, California, as well as national and international locations, including; Costa Rica, Australia, and Ohio.  
February 24, 2020, marks the day that Peter and his final three contestants have their overnight dates in the heart of Australia, which represent a pivotal turning point in all of Pete's relationships. Hannah Ann Sluss, Victoria Fuller, and Madison Prewett are the final three, each figuring out their own relationships with Peter Weber, who has undoubtedly become a crowd favorite. Not to mention, for the first time in Bachelor history, the final three shared the same room during the nerve-wracking Fantasy Suite Week. 
This season of The Bachelor quickly became a popular entertainment source for most Midlothian High School students and faculty. The Midlo community shares their predictions for what will take place in the next week in anticipation for the season finale, which occurs on March 9 and 10, 2020, at 8:00 pm on ABC.
"I believe Peter will end up with Hannah Ann because they were made for each other."– Lanie Boyd 
"We think he will end up with Hannah Ann, but Madison is our favorite and hope she is the next Bachelorette."– Alex Walker and Lindsay Lawrence 
"After watching last night's episode, I think that Madison will end up leaving, and I don't think Victoria is a good fit for Peter, so I think he will end up choosing Hannah Ann."– Parker Husick 
"My boyfriend and I have become invested with the show ever since we started to watch as a joke, and we hope that Peter and Madison end up together in the end."– Mackenzie Woody 
"Based on all of the drama that has happened in the last episode, I think Peter will not end up on one knee."– Kylie Dixon
"I hope that Peter ends up with anyone but Madison because I think that she is to good for him." – Mr. John Pruitt
About the Writer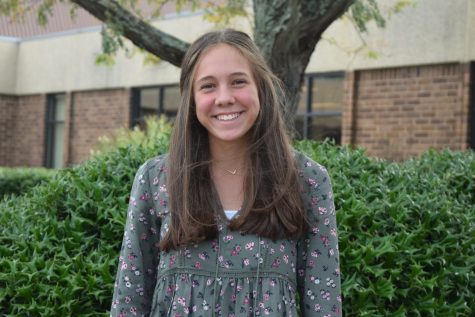 Lauren Cassano, Midlo Scoop Staff
Lauren Cassano, Class of 2022