P.S. I Still Love You steals hearts ahead of Valentine's Day
To All the Boys: P.S. I Still Love You Review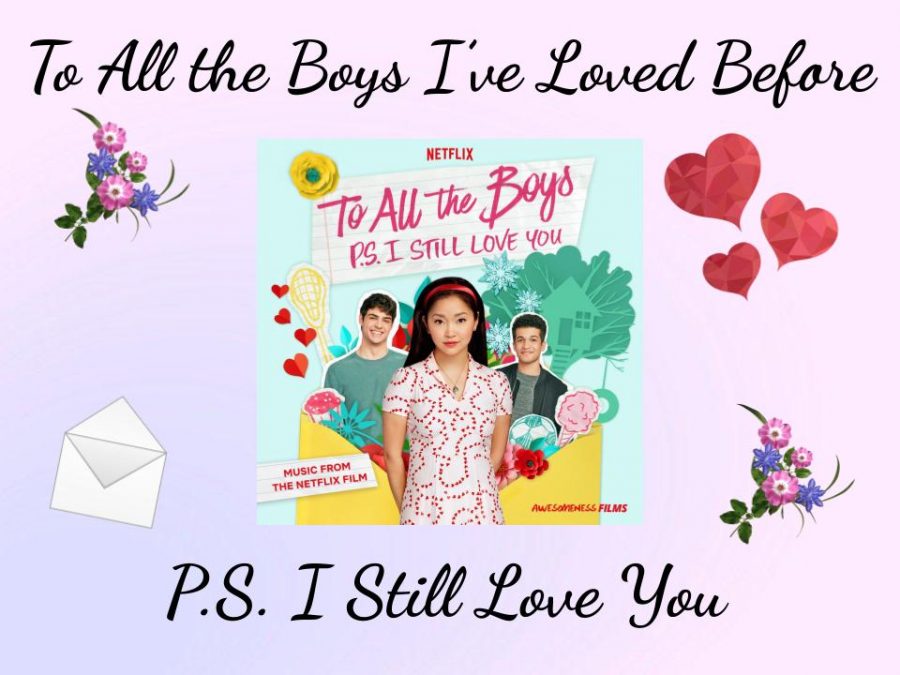 After the original To All the Boys I've Loved Before was released in the summer of 2018, a wave of love and excitement rushed over the primarily teenage girl fanbase. Before Valentine's Day 2020, the sequel To All the Boys: P.S. I Still Love You hit Netflix, bringing back the beloved characters from the original. Heartthrob Noah Centineo reprises his role as the charming Peter Kavinsky, and Lana Condor returns to the silver screen as the relatable Lara Jean Covey in the sequel.  While tackling the subject of first loves and heartbreaks, P.S. I Still Love You remains true to the whimsical, upbeat tone of the original film. 
The two films in the To All the Boys pairing portray author Jenny Han's interpretation of teen romance and innocence, while carrying a lighthearted mood throughout the plot. In the original film, Lara Jean Covey, a teenage girl first learning to drive, explains her most secret possession, her love letters, which symbolize Lara Jean's unfamiliarity with dealing with her feelings for boys. Her little sister tries to help by mailing the letters to each recipient. Lara Jean then begins her first relationship with Peter Kavinsky, one of the letter recipients, and struggles with the realization of other temptations as John Ambrose McLaren, portrayed by Jordan Fisher, another letter recipient, enters the picture.  The rest of the story revolves around Lara Jean's conflicting feelings for each suitor, and while fighting different battles, ultimately remains true to her first love, Peter.
While focusing on Lara Jean's struggles, director Michael Fimognari reflects the theme of innocent love through Lara Jean's dad, who is jumping back into the "dating scene" after losing his wife so suddenly. While grieving, Dr. Covey relies on Lara Jean and her older sister, Margot, to help raise their younger sister, Kitty. The idea of helping raise Kitty helps to contrast and highlight the innocence and purity in Lara Jean's dilemma. Lara Jean's naive nature about various situations resonates with younger audiences to help further the point of the purity of young love.
With the task of following an original film that received a 97% rating on Rotten Tomatoes and captured the hearts of thousands in the teen girl demographic, the second film had major "hype" before the release that made many fans of the first anxious and excited about the sequel.  However, with only a 75% rating on Rotten Tomatoes, the second film, while heart-catching in its own right, simply remains hidden in the shadow of the original film. Many Midlo students anxiously awaited the release of the second film, but were ultimately disappointed with the outcome. Junior Morgan Meyers states, "I had high hopes for the second movie, and while it was good, the first was significantly better." On the other hand, some students felt the sequel had just the right amount of drama and romance. Sarah Nugent claims, "It was the perfect feel good movie! I loved cuddling in and eating snacks while watching it. The ending really had me on my toes."
About the Writer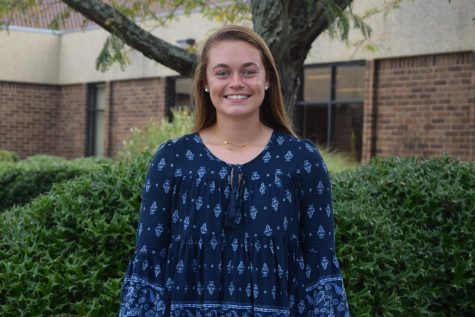 Erin Junkmann, Sports Editor
Erin Junkmann, Class of 2020