Newest addition to Star Wars franchise awes audiences
Movie Review: Star Wars: The Rise of Skywalker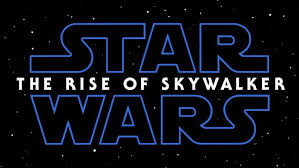 On December 20, 2019, fans flocked to theaters to watch Star Wars: The Rise of Skywalker, the much anticipated ninth edition to the Star Wars franchise. Directed by J.J. Abrams, this film ends the long running Skywalker saga, which began releasing films in 1977. During opening weekend alone, the film grossed $73 million, earning a Rotten Tomatoes score of 53% and an audience score of 83%. 
The movie follows the members of the Resistance, as they continue their journey against the dark side. The band of Rey (Daisy Ridley), Finn (John Boyega), and Poe (Oscar Isaac) reunite to rival Kylo Ren (Adam Driver) and the Sith Order. Throughout the film, characters Rey and Kylo Ren face an internal struggle between the light and dark side, creating suspense, as the audience awaits which side they will choose. The story climaxes as the Jedis, along with foreign assistance, face off against the Sith and its giant fleet. The film engages fans as it manages to bring back the old ghosts of Luke and Leia, as they watch over Rey on her journey. Filled with over two hours of adventure and action, this suspenseful movie keeps the audience on the edge of their seats, while efficiently wrapping up the series.
Despite the film's success, some die-hard fans are not impressed. Midlo student Landon Ross shared,, "The movie created many plot holes. For example, they decided not to include important factors such as force healing in it." Junior Rhys Schwann added, "As a Star Wars fan, the movie didn't live up to my standards." Despite this, many fans and Star Wars newcomers enjoyed the film. Junior Lily Debruycker states, "Even though I've never watched Star Wars before, I thought that the movie was entertaining and emotional." 
This action-packed film left many viewers wanting more. As it finally completes the movie portrayals of the famous books, the filmmakers plan to take a break from producing annual Star Wars films, but are likely to keep adding to the franchise in the future.
About the Contributor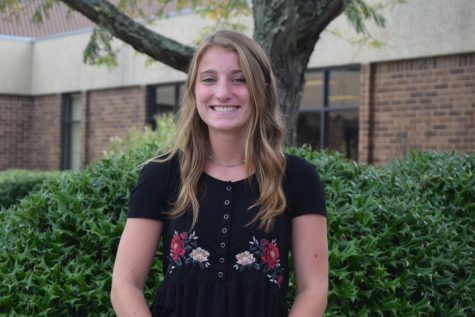 Maddie Burke, Editor-in-Chief
Maddie Burke, Editor-in-Chief, Class of 2021