Jumanji: The Next Level welcomes audiences back to Jumanji
Movie Review, Jumani: The Next Level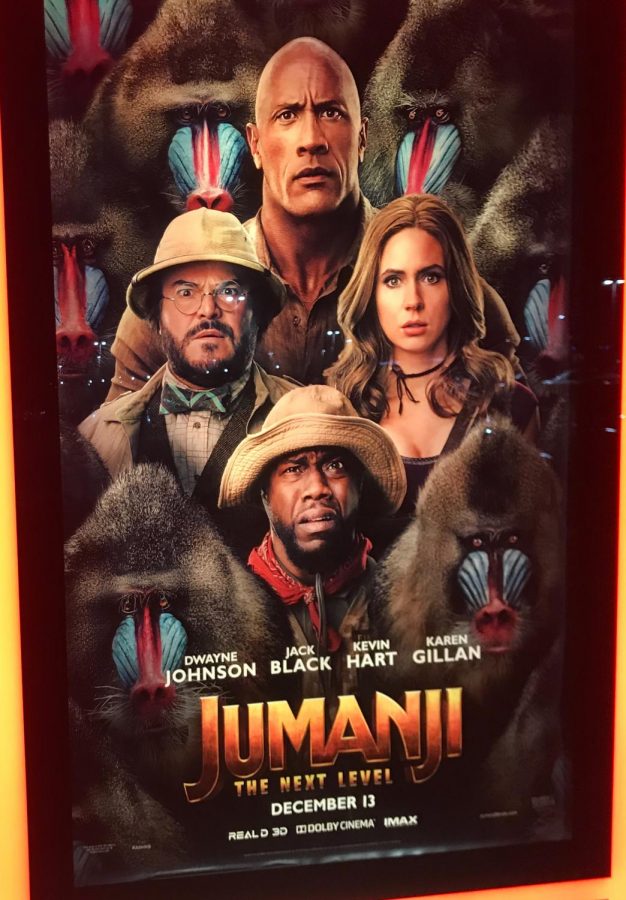 On December 13, 2019, Jumanji: The Next Level made its theater debut. This action packed sequel to Jumanji: Welcome to the Jungle sheds a new light on the characters that audiences all across America came to love in 2017.  In the new movie, the gang has to return to find Spencer, who decided to go back to the mysterious world of Jumanji. Upon returning to the game, the group is met with new levels, characters, and twists that the audience could never see coming, creating an eventful, action-packed story to keep viewers highly engaged.
Jumanji: The Next Level includes returning stars Dwayne Johnson, Jack Black, Kevin Hart, Karen Gillan, and Nick Jonas. The newest edition of the Jumanji series also welcomes new additions to the crew, including  Akwafina, Danny DeVito, and Danny Glover. With many big names in show business coming together to entertain audiences in the third Jumanji movie, audiences enjoyed seeing old and new characters alike, as well as the numerous stunts and jokes that make this movie so unique, such as famous actor and singer/songwriter Nick Jonas riding a horse bareback. 
In addition, the movie scored a 71% on Rotten Tomatoes  "Tomatoemeter," and the audience score brought the percentage up to 87%. Movie critics thought the movie was humorous, as well as a fabulous addition to the famous classic. Critics also believed the movie did a fantastic job incorporating humor that all ages can respond to, even the elderly. Jumanji: The Next Level is still showing in theaters but will leave theaters soon. 
About the Writer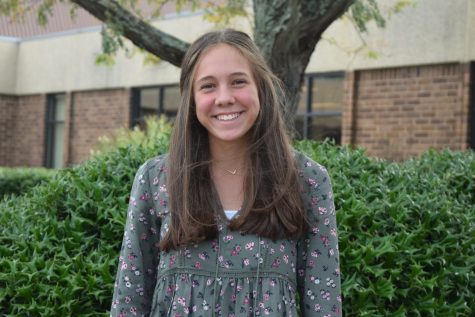 Lauren Cassano, Midlo Scoop Staff
Lauren Cassano, Class of 2022