Blue Bell Creameries delivers ice cream to celebrate Midlo's Blue Ribbon School status
Blue Bell celebrates Midlo High successes
On Wednesday, December 11, 2019, Blue Bell Creameries brought their famous "Homemade Vanilla" ice cream to Midlothian High School, serving each and every student and faculty member a cup of deliciousness in honor of Midlo's recent National Blue Ribbon School recognition and award.
As the only high school in Virginia to receive this pristine accomplishment this year, Blue Bell decided to show their appreciation of academic excellence in the community through this project. Blue Bell's famous flavors, ranging from "Spiced Pumpkin Pecan" to "Salted Caramel Cookie," makes this creamery one of the best-selling companies in the country, featured in 22 states due to their focus on "quality standards [that] never change and are never compromised." The company shows a constant dedication to community involvement, evidenced through its free ice cream donation to congratulate Midlothian students and faculty for their accomplish.
Dr. Denise Bowes and Local Blue Bell Branch Manager Mr. Frank Nadeau announced that all students would receive Blue Bell ice cream in honor of the school's Blue Ribbon distinction, and an immediate frenzy resulted from the students due to their unexpected reward during the stressful days leading to exam week.
Activities Director Ms. Shea Collins, Assistant Principal Mr. Steven Lagow,  and Dean of Students Mrs. Christina Frias, happily delivered ice cream throughout the school, ringing a bell and cheering for Blue Bell and the students. As students received their ice cream, they thanked the faculty and Mr. Nadeau for sharing their kindness during the holiday season.
Senior Nathan Royster felt shocked to receive ice cream in his environmental science class, stating, "It was a really awesome surprise for Blue Bell to bring ice cream to our school. Nothing like this has ever happened before at Midlo, and I am really thankful to Blue Bell that they showed an interest in our academic lives here at Midlothian High School."
Midlo Principal Dr. Shawn Abel appreciates the Blue Bell Creameries' generous effort, noting the significance of having  "business partners that are willing to proactively reach out to schools." He hopes to create more partnerships in the future with other companies in order to educate students in the business world, helping them to gain knowledge that will assist them in their careers later in life.
Due to Midlothian's tight-knit community, he believes an endless amount of people exist to educate his students and show them the importance of certain elements of business through speaker and projects, such as Blue Bell. As the holiday season and winter break approaches, Blue Bell continues to spread cheer for the holidays through their dedication to the community surrounding their local branch in Virginia and their "Christmas Cookies" ice cream flavor.
About the Contributors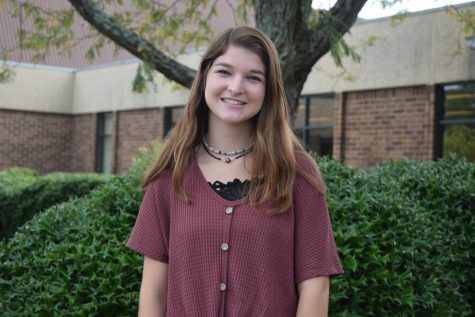 Ashley Manheim, Midlo Scoop Editor-in-Chief
Ashley Manheim, Editor-in-Chief, Class of 2020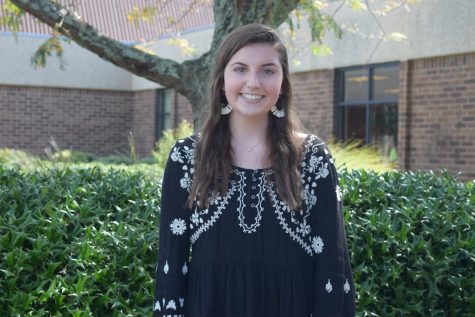 Bridget Tracy, Copy Editor
Bridget Tracy, Copy Editor, Class of 2022