Burger King expands scope of menu
Review: Impossible Whopper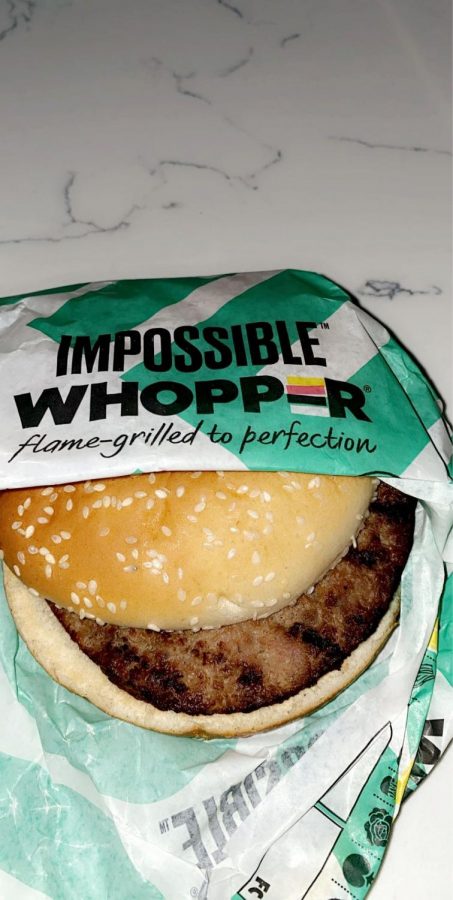 On August 8, 2019, one of America's most popular fast food restaurants, Burger King, released the new, innovative Impossible Whopper. This new plant-based patty from Impossible Foods Inc., a company that sells vegan foods, brings the consumer the taste of a Whopper in vegan form with no meat in the patty. Over 7,000 locations across the U.S. sell the Impossible Whopper, including the Powhatan and Westchester Commons franchises. Locations in St. Louis kick-started this viral trend as the first to start selling the burger to the public. The new vegan burgers had new and old consumers alike lining up at the door to taste the new Whopper. 
The Impossible Whopper features many optional components, including: a patty, cheese, tomatoes, lettuce, mayonnaise, ketchup, pickles, and white onions with a sesame seed bun. The buyer may choose from two options regarding the patty, depending on preference or dietary restrictions, including a non-broiler version, which means the patty won't cook along with other meat sandwiches or the regular broiler cooked version. A former employee in the drive thru of the Powhatan Burger King, senior Ashley Manheim states, "The Impossible Whopper brought in a large amount of customers to a location which constantly lacked congestion. It appealed to all of our customers, not just those that didn't eat meat, and many commented that it was better than the actual original whopper. It's a very expensive sandwich, priced at about $7 at the Powhatan location, so it created a lot of revenue for the business."  Through this sandwich, Burger King begins to expand the scope of its business, as it provides alternate meals to appeal to all types of consumers, incorporating a whole new line of possibilities for the company. 
Meat lovers in Midlo show an interest in the new version of the classic burger, including junior Abigail Smith. After trying the new vegan burger, Smith shared, "The Impossible Whopper was very similar tasting to a regular burger; however, it has a few specific differences." As a healthy alternative to a typical burger, as well as an animal-friendly substitute, the Impossible Whopper reaches far and wide across Midlothian and the rest of the country. As this trend spreads, excitement for the product grows in turn, Jacob Vanlandingham shares, "I wanted an alternate protein source that is healthier for me for when I play basketball." The Impossible Whopper may create the possibility to change the stigma regarding the fast food world, and in turn, create a whole new industry in the United States.
About the Writer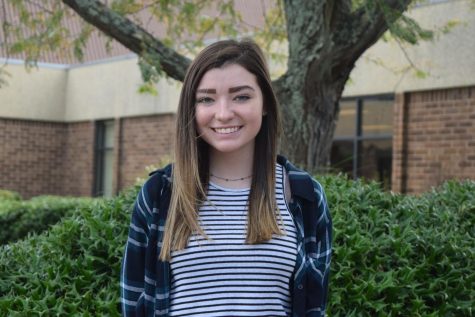 Emily Vanlandingham, Midlo Scoop Staff
Emily Vanlandingham, Class of 2021