North Bank Trail provides unique view of Richmond's treasures
Hikers, bikers, and more enjoy the North Bank Trail
For those inclined to explore, the Richmond area features a prime spot for hiking. Look no further than the North Bank trail, starting at 1907 Texas Ave Richmond, VA 23220. With an elevation of 173 feet and a 4.8 mile expansion, this trail provides the perfect opportunity for any hiker, ranging from beginner skill level to advanced. The focal point of the trail is the James River, which rushes past the trail as people walk along, providing a scenic view to empower the exercise activity. The North Bank welcomes all furry friends, as long as the owner uses a leash for protection. From February to November, the bank hosts numerous guests, providing the perfect climate and experience for any interested party.
While exploring, guests may admire wildlife, various trees and plants, as well as breathtaking murals. Located on the spiral staircase at the start of the trail, the murals help guide visitors to the beginning of the trail. Local artists in the Richmond area decorated and painted these murals, bringing the local culture into the North Bank. While exploring the various trails, guests should bring plenty of water and wear the proper shoes to support their hike through the uneven terrain. 
During a hike in the main draw of the North Bank, the trail offers many other activities for guests to enjoy. Locals also enjoy mountain biking in the area because of the sloped hills and tight turns, which create an exhilarating experience for those seeking an adrenaline rush. During warmer months, guests also enjoy swimming in the river or relaxing on one of the many featured beaches. Whether as a hiker, a biker, or a person seeking relaxation in the comforts of the North Bank trail, it provides the perfect location to explore the outdoors.
About the Writer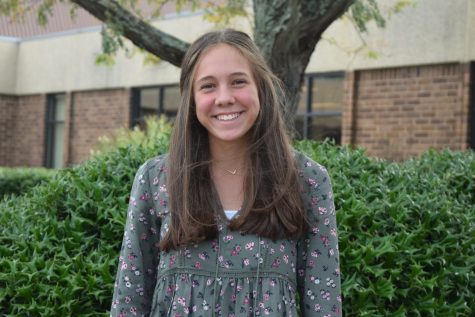 Lauren Cassano, Midlo Scoop Staff
Lauren Cassano, Class of 2022