Popeyes chicken sandwich makes a comeback
Customers rush to Popeyes as they restock their popular chicken sandwich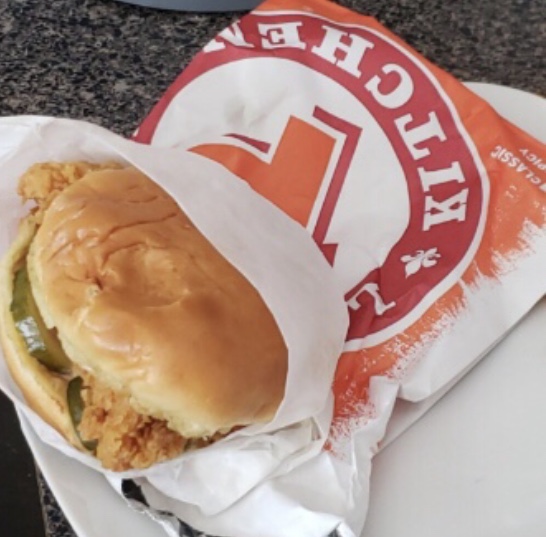 In August of 2019, the fast-food chain, Popeyes, released a chicken sandwich, available in spicy or original. People quickly swarmed the chain to try the new meal. At numerous locations, drive-through lines stretched for miles, and lines wrapped outside the building. To show off the popularity of this sandwich, consumers took to social media, and soon enough, more people wanted to try it for themselves. In the past three months, the simplicity of a piece of fried chicken and pickles, smothered between two toasted buns and layered with a choice of spicy or original mayo, has attracted customers near and far.
Consumers lined up at all hours of the day, waiting from anywhere between 20 minutes to two hours. Junior Anna Sommardahl, who waited in line for an hour, states, "It was really good and worth the wait." Popeyes greatly underestimated how quickly their sandwiches would take flight. As quickly as it arrived, the chicken sandwich sold out, only two weeks after the initial release. Customers would have to wait for two months for the popular item to make its return to the menu. The company promised customers that all the stores would be restocked and ready to sell on November 3, 2019. 
Without a doubt, Popeyes delivered, and customers swarmed the doors on Sunday morning for a taste of chicken sandwich. Biology teacher Mr. Zachary Woolard, who plans to stop by Popeyes on his way home, states, "I want it to be better than Chick-fil-A because I would love to have access to good chicken seven days a week." Although some are just now exploring the sought-after chicken sandwich, junior Lisa Richburg states, "I got it during the summer, and it's definitely worth the hype." Customers continue to flock to restaurants to taste what Popeyes has to offer.
Leave a Comment
About the Contributor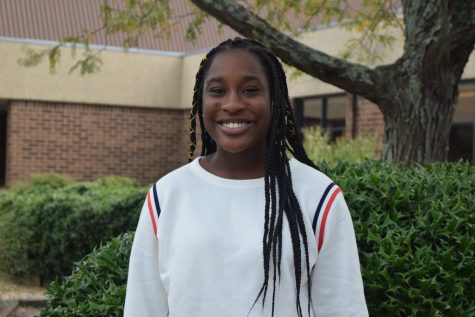 Zinzi Symister, Copy Editor
Zinzi Symister, Copy Editor, Class of 2021