Midlo encourages kindness
Hang on for a minute...we're trying to find some more stories you might like.
On Wednesday, November 13, 2019, the Midlothian High School Trojans celebrated World Kindness Day. Midlo's librarians took this celebration farther than ever before at Midlothian, creating a special display for Random Acts of Kindness. Head Librarian Mrs. Heather Murfee shares, "We really wanted to show students that Midlo is a community, a place where people can come and be accepted for who they are."
The four-sided interactive display, each side a different kindness theme, stands in the entrance of the library, welcoming each guest as they enter the wing. The themes range from Kindness to Yourself, Kindness to Animals and the Environment, Kindness to the Community, as well as Kindness to Friends and Family. Featured beneath each side of the display are books that correspond to the theme represented in that section. The librarians encourage students to participate by taking a piece of paper, which includes a random act of kindness printed on it.  Of the library's initiative, Junior Bridget Millacci shared, "I am happy that the community is spreading kindness in a constructive and inclusive way."
Assistant Principal Mrs. Christina Frias also created a display next to the open commons to honor the day by showing that during this time of thanks, Midlo students remain committed to making kindness the norm inside the walls of Midlothian High School. The display, titled Throw Kindness Around Like Confetti, encourages students to write down an action they did to improve a fellow student's or teacher's day. "We really wanted to celebrate the diverse community we have here at Midlothian," shares Frias.
Every month, the theme of the display will change to show students different ways and perspectives others may have. World Kindness Day will continue to enact positive changes at Midlothian High School.
About the Writer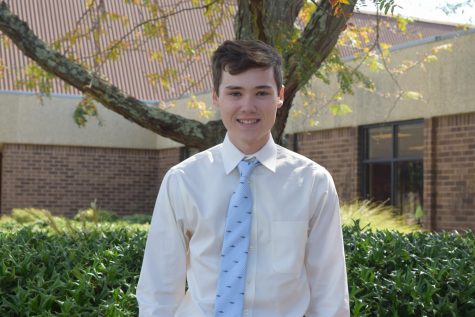 Daniel Baker, Midlo Scoop Staff
Daniel Baker, Class of 2020