Senior updates from the College & Career Center
The Road to College Admissions
As the school year reaches the end of the first quarter, many approaching tasks and deadlines confront seniors, as they begin to plan for their lives after high school. The College & Career Center, run by Mrs. Maureen Martin, attempts to ease this source of stress by providing a plethora of resources and information to ease the transition for Midlo seniors.
The Free Application for Federal Student Aid (FAFSA) must be completed online, via fafsa.ed.gov, to access federal aid for college. Deadlines may vary for different colleges, but the official final date for the FAFSA is June 30, 2020; however, students should submit their applications as soon as possible for the best chance to receive money for school. In other areas dealing with financial aid, Great Aspirations Scholarship Program (GRASP) Adviser Kathy Davis assists students at Midlothian with aid concerns, questions, and guidance every Wednesday from 8:30 am – 1:30 pm. To sign up for an appointment, contact the Career Center.
Since September, Midlothian High School has welcomed numerous college representatives for college visits to provide students with more clarity about schools. Colleges, such as the University of Virginia, the College of William & Mary, Virginia Tech, James Madison University, Brown University, and the University of Alabama, traveled to Midlo from different areas to answer questions and meet Midlothian students. In addition to college visits, some representatives will deliver on site admissions to students as a part of their recruitment program. On November 19th, Longwood University will host on site admissions, and Radford University will do the same on November 21st. To ease the stress of  college applications, partake in an on site admission event by signing up for a time in the counseling office and submitting all admissions materials for consideration.
For students seeking more guidance about their path following Midlo, the College & Career Center offers many resources to aid them in their search. Virginia Education Wizard allows students to take a test that helps them to see their ideal career path based on the information they enter. This website also provides information on all careers and Virginia training opportunities. BigFuture, associated with the College Board, provides an opportunity for students to view of college and career planning activities. Occupational Outlook Handbook offers a search tool for specific jobs and information on their training and wages.
Leave a Comment
About the Writer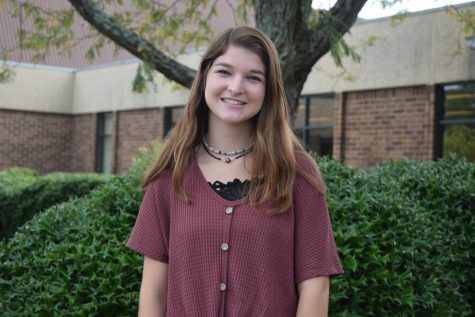 Ashley Manheim, Midlo Scoop Editor-in-Chief
Ashley Manheim, Editor-in-Chief, Class of 2020