O'Toole's expands to Midlo
Restaurant Review: O'Toole's
On October 14, 2019, O'Toole's Restaurant and Irish Pub opened its second chain in the shopping center at the corner of Charter Colony and Midlothian Turnpike. The restaurant has achieved decades of success at its original location in Richmond, Virginia. Since expanding to Midlo, O'Toole's has established itself in the area as a favorite of Midlothian High School students, bringing in massive crowds, including on their opening night. As an Irish Pub, O'Toole's has grown as one of Midlo's favorite after-church brunch destinations, as well as a popular after school lunch spot. Midlo residents and students alike cannot wait to try out this new, popular location.
The new restaurant features a variety of delicious choices. To start the meal, a savory sample platter full of chicken tenders, mozzarella sticks, and onion rings, served with sour cream and delicious honey mustard provides pleasure for all taste buds. For the main course, customers can choose anything from a mouthwatering prime rib with Ceasar salad to a beautifully baked veggie lasagna, which hosts a blend of four different Italian cheeses. The new destination also provides a variety of custom beverages to accompany its assortment of scrumptious sustenance. The restaurant's new menu does not stray far from its original location's favorites; however, they both share delicious original recipes straight from the kitchen to the plate.
Mr. James Edward O'Toole opened the original O'Toole's in 1966 on Forest Hill Avenue. O'Toole's family, all of Irish descent, immigrated to the United States in 1920, and O'Toole was the first in his family born on American soil. The original location has served as a family-run business ever since, as well as a favorite in the Richmond area. The restaurant has received multiple major awards over its lifetime in the business world, including being named in the article, 25 most popular Irish pubs in America, according to Foursquare by Business Insider. This shows the locals' continuous admiration for the establishment and the family lineage that accompanies the business.
O'Toole's perfectly fills the need for more of the Richmond lifestyle in the Midlothian community. With the rich history that the original restaurant holds, the Midlothian location aims to create a similar destination in the town.
Leave a Comment
About the Writer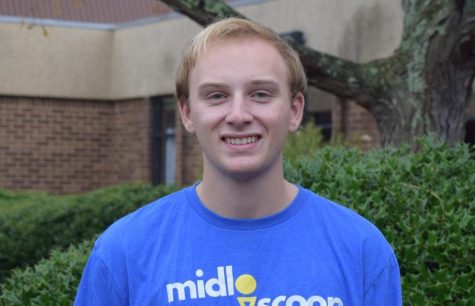 James Galloway, News Writer
James Galloway, Class of 2023

James Galloway has been on staff for four years and is a news writer. Outside of school, he enjoys spending time with...