An apple-filled autumn brings festive spirit to the Midlo community
Carter Mountain Apple Orchard offers it's annual Apple Harvest Celebration to individuals of all ages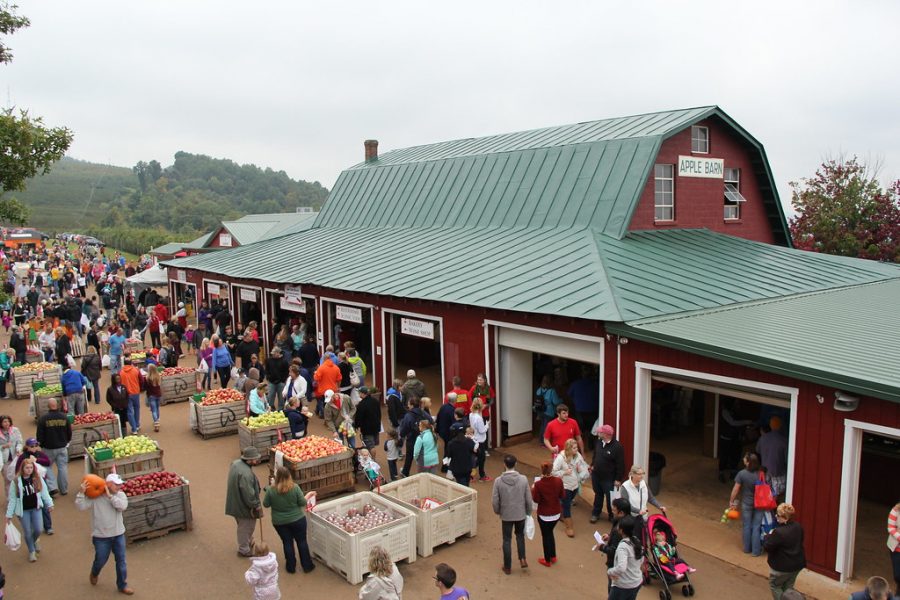 As fall approaches the Midlo community, Carter Mountain Orchard, located in Charlottesville, Virginia, gears up for its most popular season: apple-picking season. With this desired destination located only approximately 70 miles down the road from Midlo, it makes for the perfect weekend getaway. Crowds drawn from near and far annually make the trek up the scenic mountain in hopes of gaining fun-filled holiday memories to last a lifetime.
The vast orchard sits on a sprawling 10,000 acres, covered with various types of fruit-filled trees. Currently, all kinds of fresh apples grow on the trees and are ready for patrons to pick them. Rows upon rows of apples, ranging from Pink Lady to Fuji, allow all individuals to select any apple that they desire. When the orchard first opened, the owner planned to grow each of the apples strictly for commercial production to be shipped around the country; however, due to scarcity in a picking crew, the orchard started to open its doors to the public in an effort to keep the business alive. From that moment on, generations of families and friends have easily found a way to incorporate Carter Mountain into an annual tradition. One lasting event that has stuck with the orchard is their signature Apple Harvest Celebration, undoubtedly their biggest event of the year, which takes place each autumn. 
During the months of early September to late November, the Apple Harvest offers a number of exciting activities for individuals of all ages. Not only does Carter Mountain offer a successful pick-your-own fruit aspect, but they also offer an array of exclusive seasonal items in their barn-style shop. Tasty treats, such as apple cider and apple donuts, are sure to please every set of taste buds. Young children can find plenty of entertainment by participating in tractor hayrides or even carving their own pumpkins. Above all, the mountain's panoramic views offer a perfect view of the ever-so-beautiful color leaves as they change color in Charlottesville at the foot of the mountain.
Whenever in need of an out of house weekend activity, Carter Mountain Apple Orchard serves as the worthy solution. What better way to get in the holiday spirit than with a trip to a festival curated towards celebrating the beauty of autumn?
Click HERE for more information on the Apple Harvest Celebration at Carter Mountain:
About the Contributor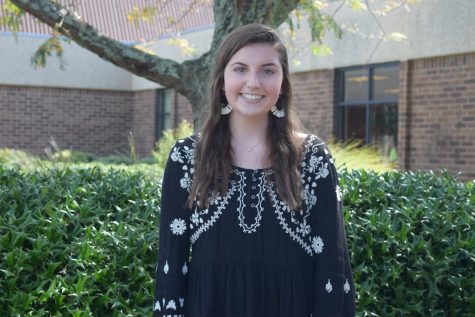 Bridget Tracy, Copy Editor
Bridget Tracy, Copy Editor, Class of 2022