Midlo makes contributions to Virginia Breast Cancer Foundation
Midlo Football and Field Hockey teams donate $1,152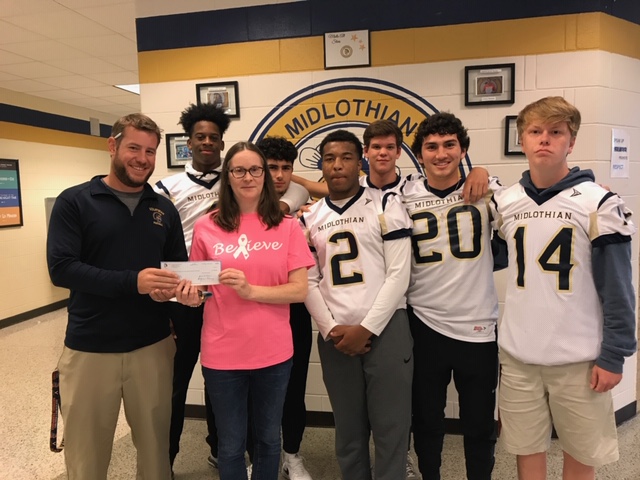 On October 25, 2019, the Midlo football team made a generous donation of $1,152 to the Virginia Breast Cancer Foundation. This donation honored Breast Cancer Awareness month by supporting cancer research. The team also raised money through proceeds from the pink out game on October 18, 2019 against the Manchester Lancers. In the weeks leading up to the game, the team sold shirts and wristbands for the cause. Additionally, each football player donated $1 for each pink item they wore.
On October 16, 2019, the Midlothian Field Hockey team also hosted a pink out game against the Monacan Chiefs. Team members dressed from head to toe in pink and ultimately contributed $152 to the total donation. Senior Emily Muncie states, "It feels good to give back because this is an issue that personally affects people on our team."
In the past three seasons alone, Midlo football has made a large impact, donating over $3,000 for cancer research. In the first year, the team donated proceeds to Susan G. Komen, and the past two seasons they donated to the Virginia Breast Cancer Foundation. Coach Matt Hutchings shares, "We always want to give back with our program. We have 80 players, and if each one can do a little then it makes a big difference." Junior Colin Seiler explains, "I'm glad we can give back to a good cause." The Trojans will strive to raise even more money to make a difference in Breast Cancer research in upcoming seasons. 
About the Contributor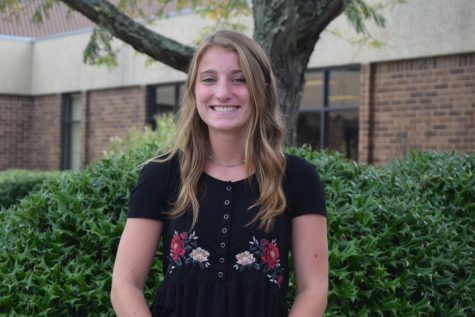 Maddie Burke, Editor-in-Chief
Maddie Burke, Editor-in-Chief, Class of 2021