Field hockey says farewell to seniors
Field Hockey Senior Night 2019
On Monday, October 21, 2019, the Midlo Field Hockey team celebrated the graduating Class of 2020 in their annual Senior Night. This night honored the experienced seniors on the team in a home game against their rivals, the James River Rapids. 
Prior to the game, both the JV and Varsity teams lined up on the field, while Athletic Director Mrs. Shea Collins recognized each of the seniors. The Field Hockey Class of 2020 includes: Liza Hopper, Emily Muncie, Sierra Harrison, Amanda Jennings, and goalie Kelsey Seiler. While escorted by their parents, the announcer shared a brief speech about each senior's memories from their time on the team along with their goals for the future. Teammates cheered on their beloved seniors as they walked through the tunnel of sticks. At the end of the tunnel, each senior received a gift basket, a bouquet of flowers, and posters decorated by their teammates.
After the Senior Night festivities, the Trojans took the field ready to play their hearts out for their seniors. After beating the Rapids earlier in the season, Midlo hoped to add yet another win to their 12-2 record. At the blow of the whistle, Midlo utilized cohesive passing around the opposing defense. The score remained at 0-0 until junior Riley Martin tapped the ball in from a hit across goal, pulling Midlo ahead 1-0. From there, Midlo kept up their momentum with a lift into goal from junior Isabella McNulty. Captain Kaitlyn Moore kept this streak, scoring and bringing the score to 3-0 in Midlo's favor. 
After halftime, Midlo took field to in hopes of keeping up their dominance. James River scored off of fast break, bringing the score to 3-1. As the time dwindled down, Midlo held off the Rapids offense from completing any further goals. The game ended with the victorious score of 3-1 in Midlo's favor. 
In celebration of their senior night victory, the team enjoyed cupcakes frosted in blue and gold. This proved an emotional night as Midlo Field Hockey said a bittersweet goodbye to the seniors. Muncie states, "Leaving the team will be really sad because I've been through so much with my teammates, and they're my family." Junior captain Kaitlyn Moore shares, "I'm going to miss the seniors because they all brought something different to the team that will be greatly missed."
Midlo Field Hockey will move on to play their last regular season game against the Monacan Chiefs on Thursday, October 24, 2019, and from there, they hope to advance far into the postseason.
About the Contributors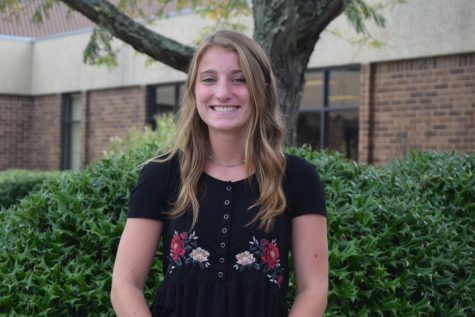 Maddie Burke, Copy Editor
Maddie Burke, Class of 2021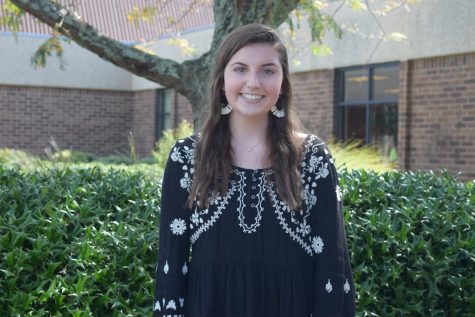 Bridget Tracy, Midlo Scoop Staff
Bridget Tracy, Class of 2022