Viewers once again face the undead in Zombieland 2: Double Tap
Zombieland 2: Double Tap enters theatres on October 18, 2019.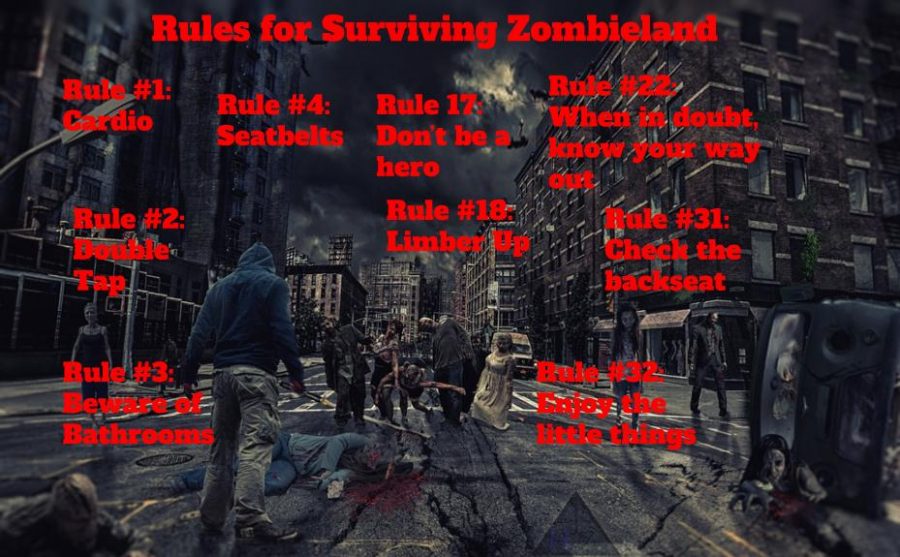 Zombies fall into four categories: the Homers, who are the harmless ones; the Hawkings, who have a little bit of brains left; the Ninjas, who are far more crafty and can kill without detection;  and lastly, the T-800s, who are faster, smarter, and impervious to most ordinary weapons. Zombieland 2: Double Tap entered theaters on October 18, 2019, giving fans another comedy-filled action movie. The original Zombieland came out in on October 2, 2009, starring Jesse Eisenberg as Columbus, an awkward college student trying to make his way to Ohio, Woody Harrelson as Tallahassee, a tough guy obsessed with Twinkies, with Emma Stone as Witchita and Abigail Breslin as Little Rock, cunning sisters traveling to find an amusement park. Zombieland balances the blood and gore with many jokes and cameos, including famous American actor and comedian, Bill Murray, who eventually turns into a zombie after Columbus shoots and kills him. 
Zombieland 2: Double Tap brings back familiar faces, but also brings new faces to the table, including: Zoey Deutch (Madison), Avan Jogia (Berkeley), Rosario Dawson (Nevada), Luke Wilson (Albuquerque), and Thomas Middleditch (Flagstaff). When Little Rock runs away from home with Berkeley, Witchita goes to Columbus and Tallahassee for help. The trio and Madison, whom they find along the way, face obstacles from both the evolved T-800s and fellow survivors, as they travel across America. Along the way, they visit many historical places, including: the White House and Graceland. the home of Elvis Presley, the King of Rock-and-Roll. Finally, they end up at a peace-loving safe-haven, Babylon. Unfortunately, Babylon isn't as safe as they hoped, and they must strategically fight off a swarm of T-800s with the help of their friends.
With an IMDB rating of 7.3/10 and a 90% rating score, Rotten Tomatoes gives Zombieland 2: Double Tap a critical consensus as a "movie that makes up for the lack of fresh brains with an enjoyable reunion that recaptures the spirit of the original and adds a few fun twists." Even though the ratings for Zombieland 2: Double Tap remain high, some fans do not feel the movie deserves the praise, including movie critic Adam Graham, a writer for Detroit News, who commented, "This one is forgotten before it's over." Although some fans give the movie a low rating, many fans, including movie critic Michael Phillips, who writes for the Chicago Tribune,commented, "Everyone on screen is good enough to do this sort of thing in their sleep, which isn't to say that Harrelson, Eisenberg, Stone, Breslin, and Deutch laze through the assignment." With mixed reviews, Zombieland 2: Double Tap is still worth the price of admission; however, if you go on Halloween, watch your back.
About the Contributor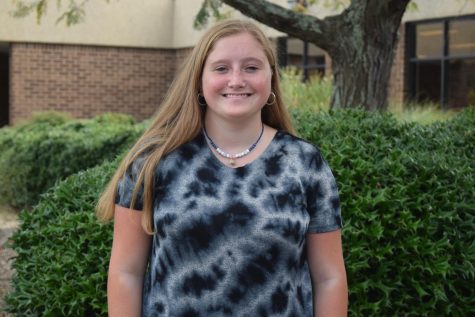 Emily Gundel, Midlo Scoop Staff
Emily Gundel, Class of 2021