Trojans face Titans for Homecoming
Homecoming Football Game 2019
On Friday, October 4, 2019, the Midlothian Trojans Varsity Football team faced the Cosby Titans for the 2019 Homecoming Game.  Before the game commenced, the SCA hosted the annual parade to showcase clubs and teams before cheering on the Trojans. Captains Jamal Davis, Justin Kopecko, Josh Huff, and Jimmy Lopez confidently won the coin toss and chose to receive the first kick off.  
As the first quarter began, both teams stepped onto the field with an eagerness to win for Homecoming. The Titans started with a bang, earning the first touchdown of the contest, making the game 7-0 in favor of Cosby.  As the clock ticked down for the first quarter, the Titans were still ahead, fueling the Midlothian side to score. Once the second quarter began, the Trojans looked for many opportunities to score and even the game. Then, quarterback Christian Chambers handed the ball to senior Davis, who ran the ball into the end zone, giving the Trojans their first score of the game. However, the Titans quickly answered, pulling back into the lead. With the clock at all zeroes, the score at halftime was 14-7 with Cosby on top.
During halftime, the student section and parents watched the field, as Mr. Timothy Johnson welcomed the 2019 Homecoming Princesses and their escorts to the field. Freshmen princesses, Kaitlyn Nicholas, Tanaiya Turner, and Ra'Asia Uddin, were escorted onto the field to commence the ceremony. Next, sophomores princesses, Abby Busick, Cassie Grizzard, and Kiyah Burrell, entered the field, followed by juniors, Amenah Holt, Tiyba Akram, and Nicole Rizzo. After the juniors, the senior princesses, Danae Massenberg, Eve Ingram, Devon McGill, Mackenzie Sherrod, and Frankie Sperry, strutted onto the field. As all of the Homecoming princesses lined on the field, Dr. Shawn Abel crowned senior Frankie Sperry as 2019 Homecoming Queen.  Filled with joy, the princesses returned to the stands, as fans awaited the second half of the game. 
As the second half opened, the Trojan defense took the field, ready to stop the attacking Titan offense. Successfully, the Trojans obtained the ball with junior Kameron Olds intercepting the Titan quarterback's throw. This motivated the Trojan offense to convert this opportunity to a score.  However, throughout the rest of the game, neither offense could produce a touchdown, and the game ended in a 14-7 loss for the Trojans on Homecoming.
About the Contributors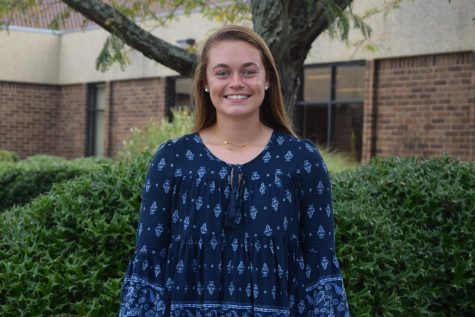 Erin Junkmann, Sports Editor
Erin Junkmann, Class of 2020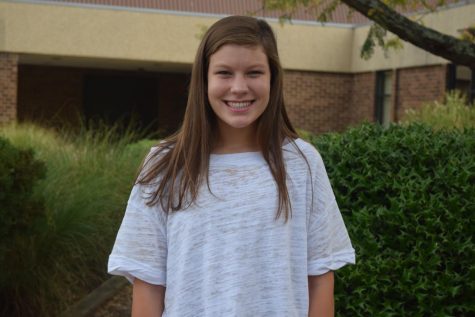 Zoe Kopidis, Midlo Scoop Photography Editor
Zoe Kopidis, Class of 2020