Homecoming parade follows the yellow-brick road
Midlo's Homecoming parade transforms into a love letter to the Wizard of Oz.
On Friday, October 4, 2019, Midlo's numerous clubs, sports teams, and organizations came together to participate in the annual Homecoming parade. Each club created a float representing their group, which transformed into Emerald Cities, scarecrows, tin men, and wicked witches as the theme of this year's Homecoming, Wizard of Oz, consumed the parade. As time ticked by, each group worked rigorously to construct, set up, and place finishing touches on their diverse and striking floats to showcase to their parents and peers as they entered the track. SCA sponsor, Morgan Hargrave, and officers Kendall Lewis, Tim Lamb, Erin Junkmann, Lauren Misson, and Mack Sherrod perfected the lineup of procession, and once all were set to start, the parade commenced
Variety, creativity, and each club's unique take on the Wizard of Oz theme made the parade an unforgettable event. Freshmen and juniors took center stage with their immaculate showcases of the film, featuring both Kansas and Oz, in their wide arrays of characters and set pieces. In contrast, other floats focused more on a central character: the Trojanettes featured dancing scarecrows, JV cheerleaders dressed as tinwomen, and DECA transformed into the wizards of DECA. FBLA members populated the yellow-brick road to success with seniors reigning over all in their adaptation of the Emerald City. Regardless of how each organization interpreted the theme, every float brought smiles, excitement, and joy to the families that attended.
However, the eye-catching floats weren't the only vehicles that made the parade such a special event. Homecoming princesses graced the track with their presence, resembling Glinda the Good Witch with their dazzling beauty, accompanied by their fathers, who escorted them in sleek convertibles. Midlo's award-winning marching band led the parade, exploding with sound, while the color guard amazed all in the audience with the flips, twirls, and spins of their flags. Mr. Tim Johnson provided engaging commentary and biographies of each club, princess, and committee to stimulate the crowd, demonstrating just how rich and spectacular Midlo's community can be during such an event. The Homecoming parade enforced the Wizard of Oz's truth that there is indeed no place like home.
Leave a Comment
About the Contributor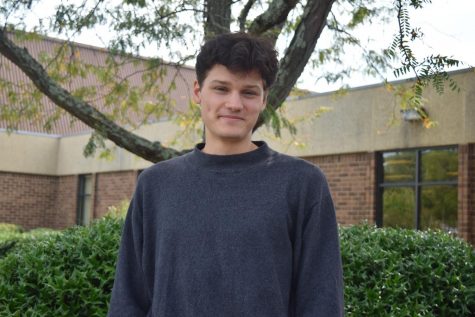 Conan Darrah, Copy Editor
Conan Darrah, Class of 2020