What's happening in the Midlo Career Center?
College and Career Center Information
Come and visit Mrs. Martin in the College and Career Center's new location in the back (left) of the library!
College representative visits begin the week of September 16. Juniors and seniors are welcome.  Students should click on MidloCollegeVisits to see the list and request a pass. Passes will be delivered during 1st period  on the morning of the scheduled visit.  Most visits will be held in the Library.
GRASP Advisor meetings begin in October (Wednesdays 8:30 – 1:30 pm).  Appointments can be made now (in the Career Center) for upcoming dates to assist parents and students with questions about college funding.  Kathy Davis, Midlothian's GRASP Advisor, will attend Back to School night and other fall programs.
College Night takes place on Tuesday, October 1 (7:00-8:30 pm) in the Midlothian High Auditorium.  Panelists from seven Virginia colleges (Virginia Tech, ODU, CNU, University of Richmond, JTCC, UVA and VCU) will describe a piece of the college admissions and decision process.  Juniors, seniors, and parents are welcome. Q & A follows the presentation.
FAFSA is available beginning October 1.  Go to FAFSA.ed.gov to complete this online form (Free Application for Federal Student Aid), which is the "gateway" for federal financial aid.
Leave a Comment
About the Contributor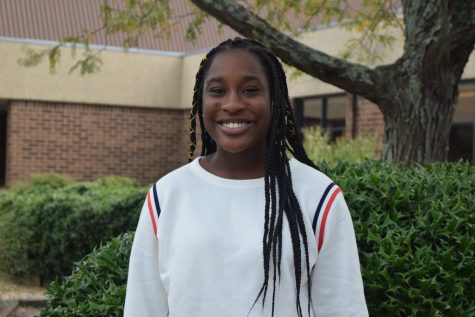 Zinzi Symister, Copy Editor
Zinzi Symister, Copy Editor, Class of 2021