New Gazebo Honors the Heart of a Champion
Girls Tennis Reunion and Gazebo Dedication
On Saturday, April 20, 2019, Girls Tennis alumni, current players, and friends gathered at the tennis courts for an afternoon of remembrance and celebration in support of Midlo Girls Tennis Coach, Mr. Ben Pomeroy. Over the past six years, he has worked closely with Principal Shawn Abel to beautify the area in and around the tennis courts. In the past two years, two additional courts have been added, bringing the total number of courts to six. In January of 2019, a gazebo went under construction, built in honor of Coach Pomeroys' wife, Mrs. Debbie Pomeroy, who passed away in September of 2018.
Principal Abel opened by thanking Coach Pomeroy for allowing him to be a part of the the occasion, along with Activities Director Shea Collins. The duo officially dedicated the gazebo to the late Mrs. Pomeroy, with Coach Pomeroy feeling "humbled and proud of the contributions my family has been able to make to the gazebo." Although she is deeply missed by her family and friends, the gazebo allows her memory to live on forever.
Along with dedicating the gazebo, a Midlothian High School Girls Tennis Reunion unfolded as well. Hoping to reach tennis players from as far back as the 80's, a reunion committee planned the event. All of the alumni who made an appearance enjoyed seeing their old teammates and getting back on the court. Children, alumni, and community members immersed themselves in singles or double matches. With racquets for small children on hand, the event allowed many adults and current players to team up to work with their little ones. Providing a one stop shop for dinner, a Saladworks food truck rolled into the parking lot with delicious salads, wraps, and drinks for sale.
The Midlothian Girls Tennis team and Coach Pomeroy feel excited to have a gazebo as an addition to the area around the tennis courts. Sophomore Lily Anderson shared, "The gazebo is a sweet dedication to Coach Pomeory and his hard work; it is also nice to have." Pomeroy looks forward to more years of coaching filled with wins, laughter, and joy, especially in the gazebo itself.
About the Contributors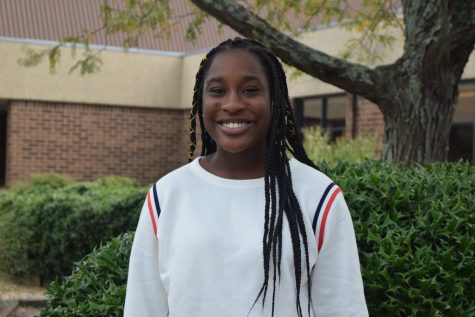 Zinzi Symister, Copy Editor
Zinzi Symister, Copy Editor, Class of 2021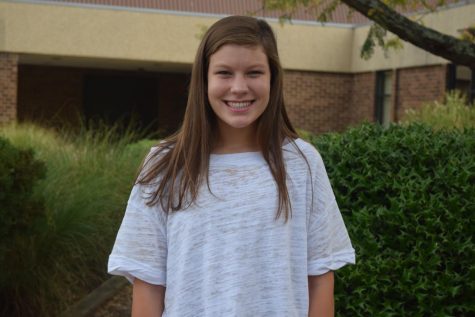 Zoe Kopidis, Midlo Scoop Photography Editor
Zoe Kopidis, Class of 2020