Midlo Embarks on Project KUDOS
Schell Brothers Project Spread Kindness
Hang on for a minute...we're trying to find some more stories you might like.
The Midlothian Counseling Office kicks off Project KUDOS during the week of January 28 to February 1, 2019. The Schell Brothers, a real estate designing and building company that started this project, donated a board and stickers to the office, and they have staged the board outside of the school counseling office with the idea that teachers and students can share positive shout outs to one another.  The goal of this initiative is to give co-workers and peers "kudos" for all the hard-work they do that goes by unnoticed. The company strives to provide a positive work environment for their employees and always show appreciation and love for each individual, and Midlo aims to do the same with the new board. Principal Shawn Abel comments, "In a society that often gets caught up and engaged in negativity, I think it's a very neat project that focuses on supporting one another in a positive way."
The Schell Brothers discuss this project on their website and share their mission of this project: "Project Kudos is about more than spreading the love within our own team – although that is pretty awesome too! Our hope is that you'll join us in spreading that same positivity and love to the people in your own lives. We challenge you to give kudos – today and every day – to the deserving friends, family, co-workers, and even mere acquaintances that you are grateful for."
Teachers, students, and faculty should feel free to use this board to provide a shout out or give "kudos" to a member of the community that they appreciate at any time. 
About the Photographer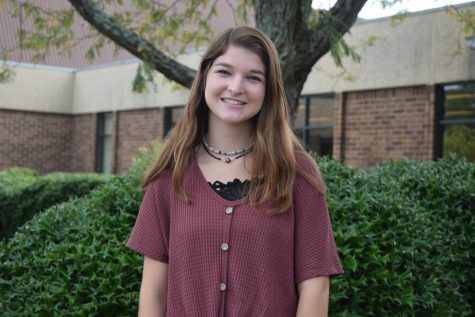 Ashley Manheim, Midlo Scoop Editor-in-Chief
Ashley Manheim, Editor-in-Chief, Class of 2020