The Counseling Department brings awareness to mental health
Mental Health Awareness Month
May is nationally recognized as Mental Health Awareness Month. According to MedlinePlus, some ways that people can improve their mental health are "practicing gratitude, doing a physical activity, getting enough sleep, eating healthy, being around others, and meditating." Sophomore Ben Blankenship knows the importance of compassion, "You never know what someone's been through. It's important to respect that and understand." Even if someone looks like they have everything together , don't assume that they do. People can never truly know what someone has been through or is currently going through, so it is important to treat everyone with respect and kindness. 
The Midlothian High School Counseling Department is hosting a wellness bingo for May's mental health awareness month. Students can find the bingo card by clicking here. Students should work on filling out their card throughout the month of May. To share their completed cards, students can take a picture and post it on social media and tagging #midlocares. Once the bingo card is completed, bring it to the counseling office to be entered into a drawing for a wellness basket. The winners will be announced at the end of the month. School Counseling Coordinator Loretta Speller explained that the Mental Health Bingo" is designed to assist students and faculty with practicing self-care. Self-care is a priority, not an option. It's a time to step away from things and engage in relaxing activities."
The Counseling Department is also hosting weekly activities for the month of May. Students will have access to the bingo cards during the first week of May. During the second week, videos will be produced by the Counseling Department that are available for students to watch. These videos are from local psychologists that teach students and teachers tips about mental health. In the building, a mandala is hung up across from the clinic for students to color on. The week of May 17, is all about getting physical. Students can post pictures of themselves doing activities, like going for a walk or playing a sport to social media, again tagging #midlocares. The final week of May is all about self-care. Students and educators should take time each day to do something that makes them happy. On the last day of the month, May 31, is about letting things go. Students can write down what they want to let go of and put it in one of the green boxes in the commons at school. The Counseling Department will then post a video releasing students of their burdens. In addition to the weekly themes, every Wednesday students are encouraged to wear green to show their support for mental health awareness.
Mental health will forever be an important topic and one that is beginning to be destigmatized. Participating in the activities of the month is a fun way to help get the conversation started. To visit Midlo's Mental Health Awareness Learning Hub click here.
Crisis Text Line: Text "HOME" to 741-741
The Trevor Project: 1-866-488-7386
Chesterfield County Crisis Line: 804-748-6356
Leave a Comment
About the Contributor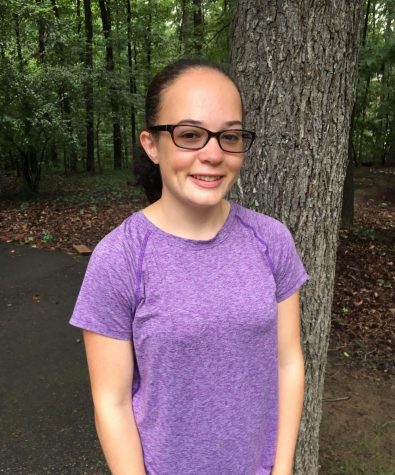 Megan Larose, Midlo Scoop Staff
Megan Larose, Class of 2022