An Honor for the Artists of Midlo
National Art Honor Society Induction 2018
Hang on for a minute...we're trying to find some more stories you might like.
Every year, Midlothian High School's National Art Honor Society (NAHS) recognizes the artists that roam the halls of Midlo and have made positive and dedicated contributions to the arts. On Friday, November 16, 2018, students who have used their artistic skills to paint the world outside of the classroom were inducted into the esteemed honor society. These students have painted, photographed, and created works that demonstrate their arduous efforts, making them most deserving of this recognition.
To begin the event, each NAHS officer discussed what NAHS represents: expressing and identifying oneself through art. After a brief speech from each officer, Midlothian High School alumni Marlena Ashby discussed her connection to art and how she plans to continue art after her studies at Virginia Commonwealth University (VCU), providing insight on the impact of the artistic world on individuals. The induction of new members commenced through a recitation of the NAHS pledge, which each new inductee delivered to officiate their membership. To make their membership more permanent, the new inductees rose one-by-one to the sound of their names and lit a candle to commemorate their acceptance into the esteemed society. The event ended with an abundance of pictures of the new members and refreshments for all families and students to enjoy. Congratulations to the new NAHS inductees of 2018!
NAHS 2018-2019 Inductees:
Kolton Almany
Lily Anderson
Chloe Arsac
Carter Burnette
Daisy Carpenter
Jordan Carrara
Dylan Coleman
Yosef Collins
Leo Crayton
Nick Daguison
Mackenzie Dwyer
Sarah Fehrmann
Nina Franklin
Libby Friedman
Grace Graviet
Zoe Hammond
Abigail Healy
Julia Hermanson
Rhianna Holdren
Amenah Holt
Grace Jackson
Emile Judson
Fariza Kareem
Callie Krumwiede
Olivia Lineweaver
Madeline Luton
Joseph Maguire
Logan Markell
Alina McMahon
Mallory Medlin
Morgan Meyers
Alex Neofotistos
Ann Pitts
Madison Poe
Kylie Redden
Nicole Rinck
Annabel Schepker
Gia Schiavone
Morgan Sensabaugh
Hannah Strickland
Helen Trout
Madelyn Venable
Brooke Wallace
Lexie Watson
Jubilee Whitmer
Madeline Wilson
Kate Woodington
Ilse Yohn
About the Contributor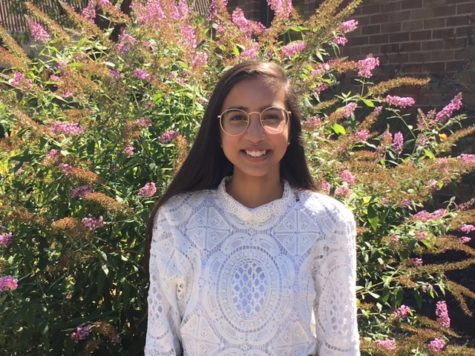 Nabiha Rais, Copy Editor
Nabiha Rais, Class of 2019