Midlo visual arts students receive Scholastic Awards
Regional 2022 Scholastic Art Award Winners
Every year, the Scholastic Art & Writing Awards take place where high school art students from around the region receive recognition for submitted pieces of artwork. The award categories include Gold and Silver Keys, as well as Honorable Mentions.
Between the three awards, students of the Midlothian Visual Arts Program received a total of thirty Regional Art and Writing awards. Of these titles, three were Gold Keys, which are the highest honor. The artwork of Gold Key recipients will now travel to New York to be considered for national recognition.
Senior Emma Precopio was one of the two Midlo Gold Key recipients, which she earned for her work entitled "Ciao Baby." Her design is a re-design of a poster for an event known as Ciaco Baby hosted by "The Fridge," a nightclub in London. When crafting her work, Precopio drew inspiration from a number of sources, one of which is a movie Christiane F. that "sparked [her] interest in the early club/discotheque scene throughout Europe and more specifically its eccentric flyers," Precopio said.
Additionally, the film SeeKnowEvil changed Precopio's overall perspective of art by changing "the way [she] looked at the world and the people around [her]", which culminated in her Gold Key piece. Behind it all, however, Precopio's dad was the one who ignited her passion for graphic design and instilled within her the desire to use her visual arts experience that she has gained at Midlo to embark on a career in "creative marketing or [a] social media agency," Precopio said.
The second Gold Key winner was none other than sophomore Alayna Underwood who won two Gold Keys for their work titled "The Black Goddess" and "She Is Gone But They Have Arrived." Underwood created their work "The Black Goddess" to show "the power that all black women have and are capable of" after being influenced by the characters Garnet and Wanda from the Marvel Universe. These two fictional figures played a role in shaping Underwood's piece because both are "very powerful women with amazing stories," Underwood said.
As for her second piece, Underwood drew inspiration from the gender dysphoria that they have experienced in their own life. Underwood feels that their "piece shows the transformation and discovery that people go through when trying to find out who they are, so it was a huge honor to win," Underwood said. With this newfound confidence in their work, Underwood seeks to continue pursuing visual arts because "it's such a meaningful way to share powerful messages and to put what you're feeling out there so others can connect to it."
Due to the ongoing COVID-19 restrictions, the award show held at the Visual Arts Center of Richmond to accompany the competition will only display Gold Key pieces of art and writing this year. Making sure to take all necessary safety precautions, the show will open on February 5 and last until February 20, 2022. The ceremony for Gold Key winners will also be held virtually for the second time as well. The Silver Key and Honorable Mention work, however, will not go unnoticed as an online show will also premiere on February 5 to recognize all regional award winners along with Gold Key work that was unable to be in the in-person display.
Congratulations to all the students who received awards!
Gold Key
Emma Precopio
Alayna Underwood (two works of art)
Silver Key 
Susannah Andress
Max Atzinger
Kaden Baker (two works of art)
Julia Beck
Tiffany Bedser
Lindsey Clennan
Caroline Moore
Jessica Thomas
Mackenzie Yates
Honorable Mentions
Emerson Boyd (two works of art)
Spencer Candland
Isabella Lee
Lorrin Mercer
Caroline Moore
Cadence Newman
Nicole Quiram
Kendall Salmon
Gabrielle Salomone (two works of art)
Ava Wladar (five works of art)
Mackenzie Yates
Leave a Comment
About the Contributor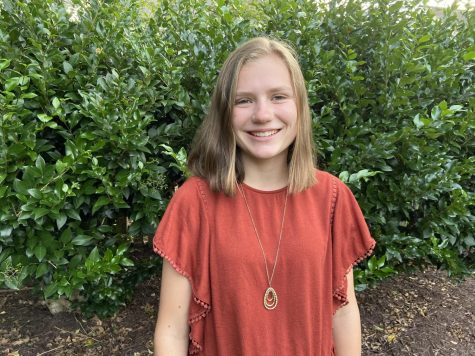 Nicole Quiram, Midlo Scoop Staff
Nicole Quiram, Class of 2022

Senior Nicole Quiram has been on Midlo Scoop's staff for two years now.  Although she isn't in the class, Quiram freelance...