Midlo visual arts students dominate Scholastic Awards
Regional 2021 Scholastic Art Award Winners
Congratulations to all the Midlo students who won Scholastic Art & Writing Awards, as the prestigious recognitions have officially been announced. Students who submitted work in the competition were able to win Gold and Silver Keys, as well as Honorable Mentions.
Between the three awards, Midlothian Visual Arts students received a total of 29 Regional Art and Writing awards. Of these awards, seven were Gold Keys which are the highest honor as they continue on to New York where they will be considered for national recognition.
Due to COVID-19, the award show at the Visual Arts Center of Richmond will only display Gold Key work this year. Making sure to take all necessary safety precautions, the show will start February 6 and end on February 21, 2021. The Silver Key and Honorable Mention work, however, will not go unnoticed, as an online show will also premiere on February 6 to recognize all regional award winners. Normally recognized and awarded in person, the Gold Key ceremony will also be virtual this year.
Congratulations to all the students who received awards, as it is an incredible honor!
Gold Key
Elizabeth Friedman
Ava Hammond
Parker Husick 
Nicole Quiram
Ava Wladar (3)
Silver Key 
Susannah Andress
Kai Coe
Mackenzie Dwyer
Grace Graviet
Caroline Longest
Augusta McNulty
Kylie Redden
Kyndal Singh
Matthew Son
Honorable Mentions
Leo Crayton
Lucy Edwards
Grace Graviet
Rhianna Holdren
Parker Husick
Alina McMahon
Augusta McNulty
Courtney Phillips (2)
Kylie Redden
Gabrielle Salomone
Layla Shell
Ava Wladar
About the Contributor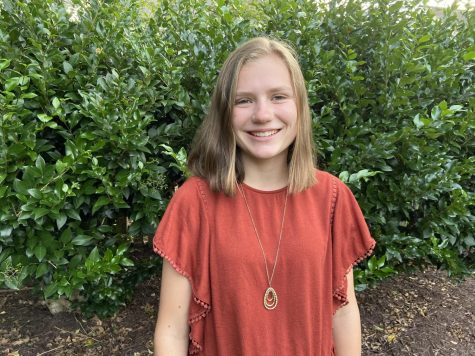 Nicole Quiram, Midlo Scoop Staff
Nicole Quiram, Class of 2022