Babashak Commits to Run Track at JMU
On November 14, 2018, senior Erin Babashak fulfilled her dream of becoming a collegiate athlete. By signing to attend James Madison University, Babashak agrees to run track and compete in various field events. She will begin her career at James Madison University in August 2019, and will graduate from JMU in 2023.
The National Letter of Intent Signing Ceremony took place in the Midlothian High School Library at 3:15 PM. Her mother, Fran Babashak, siblings, teammates, and coaches, Coach Dan Ward and Coach Stan Morgan, have supported Babashak through her admissions process and happily attended the ceremony alongside her. At the ceremony, Midlothian High Athletic Director Mrs. Shea Collins spoke about Babashak, identifying her as a "standout student athlete" that has "earned countless points for Midlo." Babashak explained her gratitude for her coaches and teammates, expressing her joy to sign to JMU. Finally, Coach Stan Morgan spoke about Babashak, describing her as an "excellent athlete that will be missed in this program," which caused Babashak to shed a few tears. 
After years of anticipation, Babashak signed to JMU, earning respect from teammates and coaches alike. Her mother and siblings looked on lovingly, bearing proud smiles and emotional eyes. She remarks, "This has been something I've dreamed and worked hard for, and I'm honored that I have been given this incredible opportunity to further my track and field career beyond high school. I'm really looking forward to my future as a college athlete, and I'm so grateful for everyone that has supported me along the way."
Good luck at James Madison University, Erin!
Leave a Comment
About the Contributors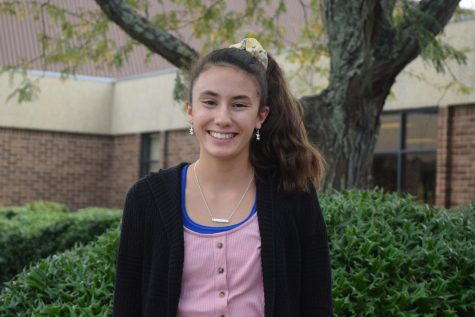 Katherine Krievs, Editor-in-Chief
Katherine Krievs, Editor-in Chief, Class of 2021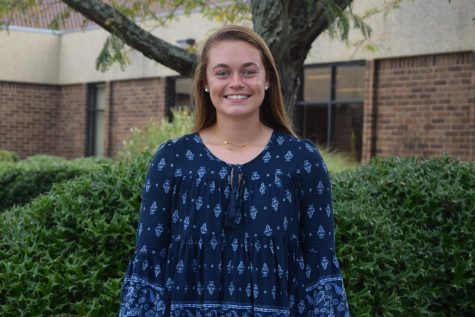 Erin Junkmann, Sports Editor
Erin Junkmann, Class of 2020