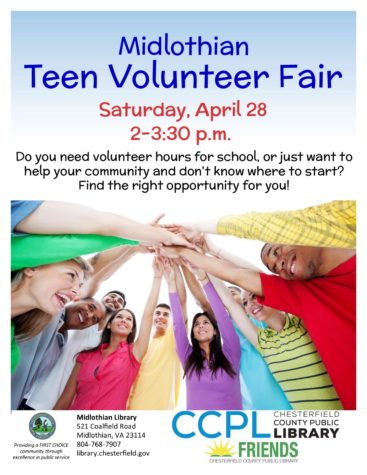 Leslie Johnson, Midlothian Library

April 17, 2018

Filed under Student Life
Come to the Midlothian Library on Saturday, April 28, 2018, from 2-3:30 p.m. for the Teen Volunteer Fair   Our goal is to connect community organizations that need teen volunteers with teens who are looking for meaningful volunteer opportunities. Many students have volunteer requirements through school (or ext...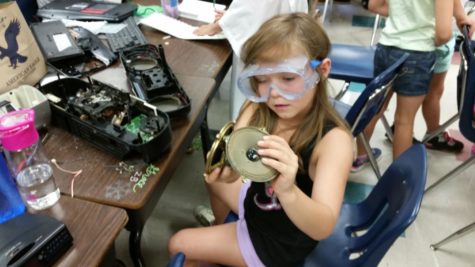 June 10, 2017

Filed under Student Life
Attention sophomores and juniors, Do you have a passion for children and an interest in STEM? Are you creative and willing to problem-solve with children? Camp Invention is coming to Bettie Weaver at the end of the month and is looking for a few Leadership Interns to work with groups of children as t...