Midlo students learn to lead
Spotlight on: YMCA Leader's Club
Leader's Club, a YMCA-sponsored organization where teenagers develop leadership skills and participate in community service, transforms thousands of teens into young adults. At the Midlothian Family YMCA, many Midlo students work weekly to dedicate their time to service, in hopes of achieving the goal of 100 service hours by the end of the year. With thousands of locations spanning the world, including 17 branches in the Greater Richmond area, Leader's Club is a growing community of young leaders who embody the pillars of respect, responsibility, care, and honesty.
Midlo freshman Erin Maloney first joined the Leader's Club in 7th grade in order to get service hours for the honors society at her school.  "As I continued to go to club, I realized that I wasn't just getting volunteer hours.  I was making a family.  During Leader's Club, I have learned so much about myself, and how to be myself.  I was so shy in 7th grade, but now as a freshman, I can easily say that Monday is my favorite day of the week.  While to some people Monday may feel like a tiring and long day, every Monday after school I get the pleasure of going to a club where I am accepted for who I am," Maloney said.  Midlo senior Zinzi Symister also joined Leader's club as a seventh-grader, after already being part of a Leader-In-Training (LIT) summer program. Symister said, "I was kept to myself for the entire year and only attended events I needed to attend.  Over the years, I've grown so much as a person and a leader thanks to Club.  I have learned so much about the world, leadership, and volunteerism because of it.  Even though we only meet once a week, the people in club are some of my best friends.  This year is my sixth year in club and I serve as President of Midlo.  I've seen so many people go through leader's and they all leave as confident, young men and women, ready to take on the world."
On a similar note, junior Madeline Maloney shared that Leader's Club has helped her become more outgoing and expressive. "When I first joined club, I was very shy and never put myself out into the open for others to see.  I really only joined because my mom wanted me to and I didnt have a lot of friends or know anybody.  I was very overwhelmed at first with everything going on, but as the year continued I realized how amazing everyone in that room was.  Every person I met was so welcoming and accepted me for who I was.  It truly allowed me to come out of my shell and give back to my community while making amazing friends in the process.  Now I feel special being able to be a part of such an amazing group of people," said Maloney.  In regards to the atmosphere, senior Brooke Georgel said, "It's an all-inclusive place where I feel like I can really be myself while being able to help the community."
If you're interested in joining Leader's Club, please contact Midlothian Leader's Club advisor Izzy Nofsker at [email protected].
Leave a Comment
About the Contributors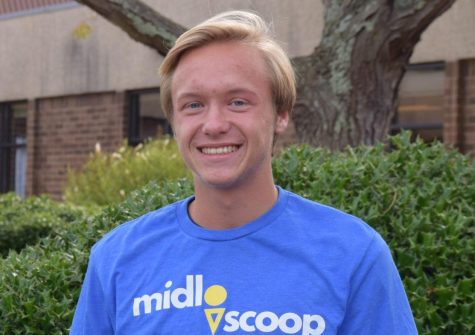 Kyle Reeder, Multi-Media Editor
Kyle Reeder, Class of 2023

Kyle Reeder has been on staff for four years and is the Multi-Media Editor. Outside of school, he runs cross country and...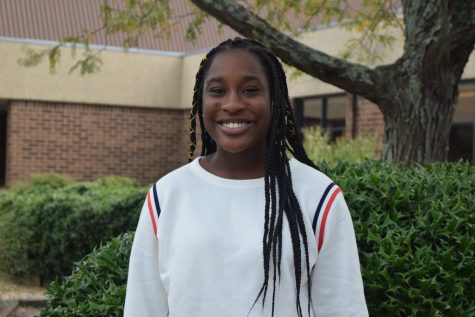 Zinzi Symister, Copy Editor
Zinzi Symister, Copy Editor, Class of 2021