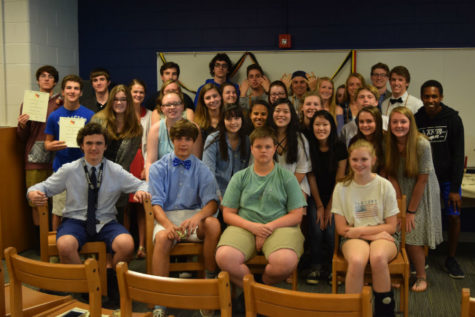 Anna Chen, Staff Writer
May 19, 2017
Filed under News from the Classroom
On Thursday, May 8, 2017, the German National Honor Society welcomed fresh new inductees in the library after school. A total of 23 students with a 4.0 GPA in German class and a 3.5 GPA overall were inducted into this prestigious society. The induction started with Frau Böer and Herr Tibbett wel...