Maddie Burke and Mrs. Shea Collins

November 15, 2018

Filed under Fall Sports, Showcase
After a fall consisting of hard work and high energy competition, this sports season proved to be especially prosperous. Congrats to each team on their accomplishments in the 2018 season: Midlo Golf, Field Hockey, and Boys and Girls Cross Country took the title of Region 4B Champions. Midlo Golf won th...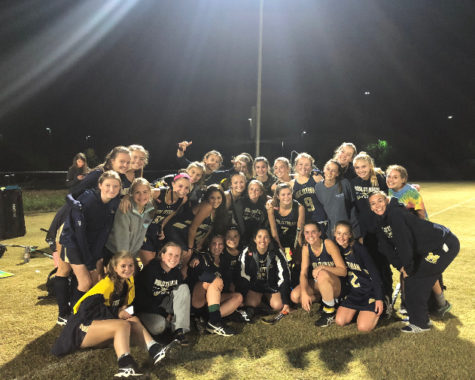 Maddie Burke, Sports Editor

November 4, 2018

Filed under Fall Sports, Showcase, Sports
For the past 16 years, Midlo Field Hockey has fallen just short of States. On Tuesday, October 30, 2018, the team finally put an end to this drought as they won the second game in the Regional Tournament, securing their spot in States. This feat did not come easily, as it took mountains of grit and ...