Midlo girls lacrosse recognizes seniors
Girls lacrosse senior night 2019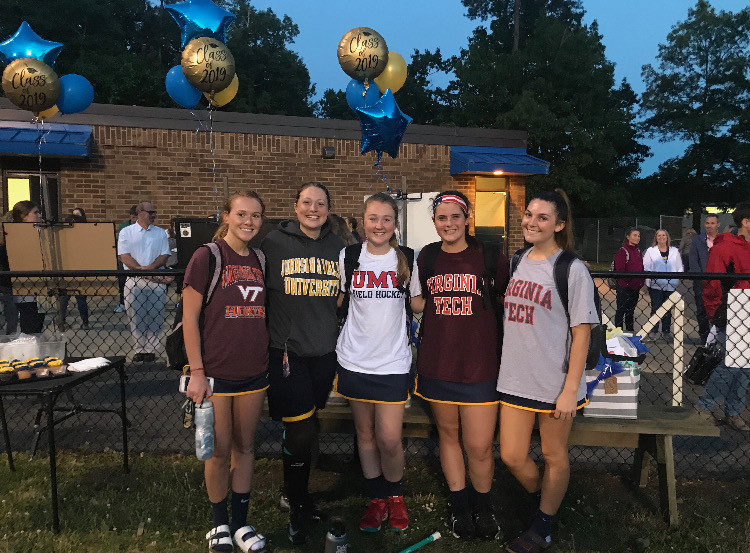 On Monday, May 13, 2019, the Midlothian Varsity Girls Lacrosse team held its annual Senior Night against the Godwin Eagles. Prior to the start of the game, an announcer recognized each of the seniors: Zoe Hammond, Bryce Naimen, Megan Wunderlich, Margeux Richie, and Kenley Gregory, by sharing their names, memorable moments on the team, and their plans for the future. Each senior, escorted by her parents, walked through a tunnel of beaming teammates.
Naiman served as the  arsity goalie for the past three years. Her greatest memories from her years on the team include: pasta parties, winning conference championships, and defeating Cosby her sophomore year. In the fall, she will pursue a degree in Baking and Pastry Arts and Entrepreneurship at Johnson and Wales University.
Gregory has competed on varsity for two years as a defender. She has enjoyed playing alongside her close friends in the past years. In the fall, she will attend Virginia Tech, where she plans to major in Communication Studies.
Hammond started the sport of lacrosse three years ago and competed on varsity as a defender for two years. Next school year, she will begin her journey at Mary Washington, where she is committed to play field hockey and plans to study Biology.
Wunderlich has played on varsity for the past two years; this year, she was named captain. She has served as a valuable defensive leader on the team, and in the fall, she will attend Virginia Tech to study business.
Richie was pulled up to the varsity level as a freshman, where she played for the next three years. This year, she played both midfield and attack and served as a captain. Her favorite memory from the season was defeating Hanover in the Conference Championships during her freshman and sophomore years. In the fall, she will attend Virginia Tech to study Environmental Science.
After recognizing the seniors, the Lady Trojans took the field. Godwin took possession of the first draw and immediately pushed ahead. Midlo quickly adjusted on the defensive end and put hustle into the game. Senior Richie and junior Sierra Harrison each scored two goals. Junior Emily Muncie gained a point as well from the low attack. Although they pushed hard, Godwin emerged victorious with the score of 21-5.  
Following the intense game, the players celebrated with cupcakes and received baskets, thanking them for their contributions to the team over the years. Senior Hammond shared, "I'm sad that I'm leaving, and I'm going to miss my teammates." She hopes that next year "the team will grow more confident in themselves." Sophomore Kelly Livingston explained, "I'm going to miss their leadership and their high energy on the field." The Class of 2019 has made a deep mark on Midlothian Lacrosse and will be greatly missed.
About the Contributor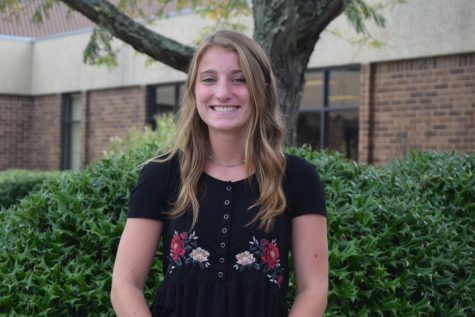 Maddie Burke, Editor-in-Chief
Maddie Burke, Editor-in-Chief, Class of 2021