Jake Petrillo, Staff Writer

May 25, 2017

Filed under A & E, Performing Arts
The percussion class, under the direction of Chris Thomas, truly takes on a separate entity from the rest of the music department. On Tuesday, May 16, the percussion class put on their annual showcase, consisting of three pieces, the main one being Frankenstein, by The Edgar Winter Group. Each person in the ensemble ac...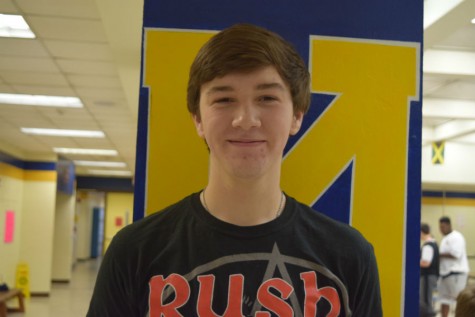 Merrill Livingston, Staff Writer

April 11, 2016

Filed under A & E
1) What inspired you to join Jazz Band? I really like music, and it has always been my passion. I decided to join Jazz Band to expand my music library and immerse myself in the world of jazz music.  Joining Jazz Band was by far one of the best decisions I have made in my life. 2) What kind of...