Musical Groups Spring Into Summer
Midlothian Jazz Band and Chorus Host the Annual Spring Concert
On Friday May 25, 2018, Midlothian choral groups and Jazz band came together to show off their talent at back-to-back second period assemblies. City Lights, Rhythmic Drive, Chamber Ensemble, Pitch Perfect, and Just For Show, accompanied by the amazing Show Choir Band, entertained the packed audiences. The auditorium grew crowded, as students rushed in to to hear the dedicated and passionate band and chorus members, who have practiced for numerous hours. Jazz Band, conducted by Mr. Gordon Rawls, played for the students as they walked in, inviting audiences to enjoy the performances to come, playing Stray Cat Strut, with soloists Tom Simonick, Jake Petrillo, Holden Wilson, and Matthew Rice. As soon as the song ended, host Jade Durant came out to introduce the Show Choir Band and Midlo all-girl group, City Lights, under the instruction of retiring chorus director, Mrs. Michelle Graham. 
The curtains opened, revealing members of City Lights dressed in beautiful sparkly dresses. The group opened with When I Grow Up, featuring soloist Anna Patterson, which included energetic choreography and a solid performance, energized the attentive audience. Next, City Lights performed a show-stopping medley that promoted Girl Power, including: Mama, I'm A Big Girl Now, Watch Me Soar, Man! I Feel Like A Woman, and Woman Medley, featuring soloists Kimmy Wrobel, Sydney Havemann, Leah Besser, and Anna Patterson. Senior Caroline Hopper, who watched from the front row, stated that she "loved seeing all of her chorus friends passionately sing the music and harmonize together so perfectly."
Midlo High's all male a capella group Rhythmic Drive, under the direction of John El-Jor and Hunter Forsythe, hit the stage next for a rendition of Good Ol' Acapella. Solosits John El-Jor, Will Johnson, Garrett Redden, Daniel Doh, and Hunter Forsythe, sang their hearts out, while impressing their friends in the audience. Following Rhythmic Drive, Midlo´s Jazz Band took the spotlight for a second time to play classics like Superstition and Spain, with talented solos by Paul Covert, Kimmy Wrobel, Isaac Smith, Holden Wilson, Chris Morhman, Tom Simonick, and Matt Tignor. Audiences cheered as the talented Jazz Band showed off their talent.
Next, Midlo´s all female a capella group Pitch Perfect, under the direction of  seniors Kimberly Beasley, Christina Ju, and Caitlin Maloney, sang their version of popular Beyoncé song, Love On Top. Talented soloists, Kimberly Beasley, Caitlin Maloney, Kayla Oberfeld, Sydney Havemann, Christina Ju, and Sophia Nadder, passionately belted out the lyrics, while harmonizing perfectly.
For the finale, Just For Show stole the show, revealing fairy tale-inspired outfits that represented the magic necessary to produce such a show-stopping performance. The passionate group sang: When You Wish Upon A Star, Brand New, We're A Couple of Misfits, It Don't Mean A Thing, Back Away from the Donkey Boy, Lullaby, and Power/Brand New. The fantastic show included solos from John El-Jor, Garrett Redden, Charlie van den Oord, Will Johnson, and Sophia Nadder. Their performance lit up the auditorium and shocked and delighted the student and faculty audiences.
When the curtain closed, loud cheers and claps rippled through the audience, creating a thunderous roar. Friends and music fans could not have been prouder of the fantastic performances that graced the Midlothian High stage during the Spring assembly. While the students shuffled back to classes, Midlo Jazz Band finished the show with an  enthusiastic rendition of Now´s The Time, with final soloists, Paul Covert and Justin Ackerley. Final applause flooded through the auditorium as the show ended.
At the evening concert, Midlo choral students past and present presented a heartfelt send-off for beloved retiring choral director Mrs. Michelle Graham that brought everyone to tears. Click here to watch!
Show Choir Band Members 
Trumpet: Justin Ackerley, Tom Simonick, Rachel Smith, Matt Tignor, and Mr. Forest Johnson
Trombone: Paul Covert, Andrew Morris, and James Pridgen
Alto Sax: Megan Fellstrom
Tenor Sax: Bradley Fellstrom and Sarah Harkness
Bari Sax: David Taylor
Baritone: Megan Wunderlich
Bass: Victoria Galdamez and Jake Petrillo
Guitar and Violin: Jinwoo Kim
Cello: Daniel Doh
Percussion: Michael Compoccia
Piano: Daniel Doh, Abby Fischer, and Jacob Giancaterino
Keyboard: Grace Gouyer
Leave a Comment
About the Contributor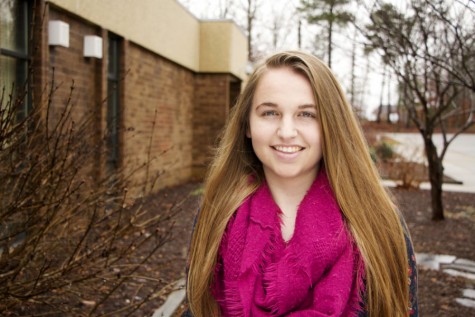 Merrill Livingston, Midlo Scoop Staff
Merrill Livingston, Class of 2018