Paul Covert Selected for All-County Jazz Band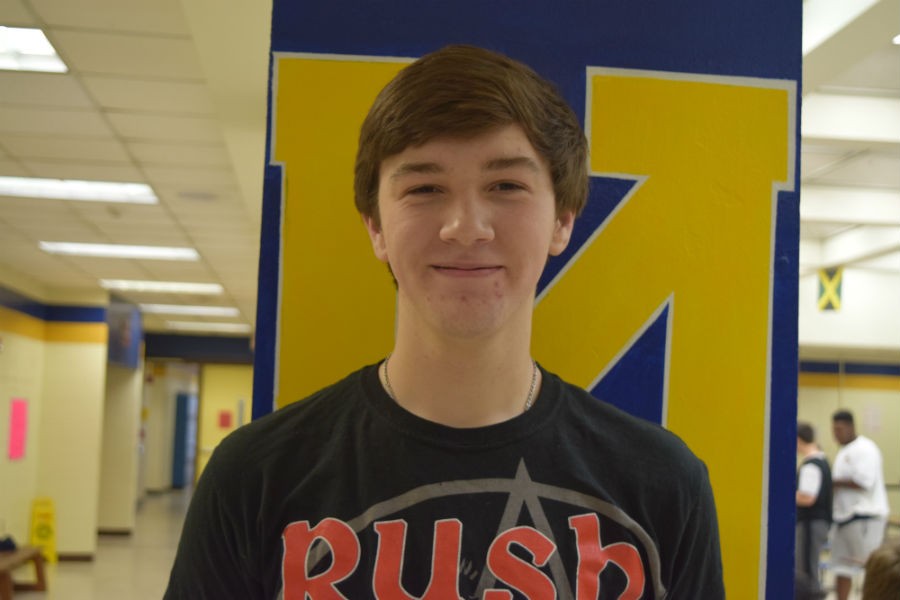 1) What inspired you to join Jazz Band?
I really like music, and it has always been my passion. I decided to join Jazz Band to expand my music library and immerse myself in the world of jazz music.  Joining Jazz Band was by far one of the best decisions I have made in my life.
2) What kind of music do you like to listen to/play?
I like to listen to jazz music and hard rock, and my favorite type of music to play is swing music.  All music really speaks to me, so all music is interesting to both play and listen to.
3) When you aren't at school, what sort of hobbies do you like to do?
I like to listen to music and hang out with my friends. When I am not at school, I try to practice my school music and make sure I always know what I am doing when I get to band class.
4) What is favorite singer/band?
I like the band, Cage the Elephant and anything associated with jazz. Music has always had a way into my heart, and it calms me down. I like a wide varitey of  of music and those in the music business; therefore, my music library is always expanding.
5)  If you could visit anywhere in the world that right now, where would it be?
Paris, I like because it is unique, and the scenery is beautiful and divine.  I have never been, but I have always dreamed of visiting. Paris is somewhere that I like to think of when I am stressed out.
6) How does it make you feel that you made All County Jazz Band? Explain the experience for you.
I feel honored to be selected to represent Midlothian High School. When I went to the audition, I was nervous that I wouldn't make it, [but when] I finally found out I [did], it was the happiest day of my life. I know I will have to practice hard to learn the music for All-County Jazz Band. I can't wait to practice will all my peers at All County Jazz Band.