New Beginnings
Boys and Girls Soccer Teams Celebrate Senior Night
Hang on for a minute...we're trying to find some more stories you might like.
On May 11, 2017,  seniors from the girls soccer team played their last game on the Trojan home turf.  Due to a game cancellation, the boys game was moved to May 16th, when a total of eight seniors, escorted by their parents, walked on their field for one last time.  Both games resulted in hard battles, as the girls lost to James River, and the boys won against L.C. Bird.  Seniors Jackson Kaze and Hemza Ababneh plan to play at the collegiate level for Emory & Henry next year.  Ababneh said, "It will be nice getting to play with a familiar face, and [I] hope to represent Midlothian well."
Although the girls game ended in a loss, senior captains Mallory Turner and Abby Snead stood by the team. Snead said, "Even though it was bad weather, the overall outcome of the season is what the seniors wished for."  At the beginning of the game, both teams had a slow time to start, but at the beginning of the second half, the Trojans made a mark on the scoreboard.  Madelyn Jimerson saw a gap and executed with a goal.  She said, "It was one of the best games I had played all season, and it was a great feeling to know that one of my best games was my last on the Trojan field."
On the other hand, the boys team came away with a complete sweep against the Skyhawks of L.C. Bird.  Michael South, Peti Koppanyi, Eric Hogge, and Chase Hebert scored goals.  With two goals in the game, Michael South said, "When I scored both of my goals, I was doing it for the team but also the Midlo Hooligans that showed up to the game as well."  Throughout the entire game, the Trojan fans gave the team energy.  Kael Rison said, "I'm really glad we had a big student section to support the team to a win."
With new students entering the high school next year, seniors exit and enter a new step in life.  The senior soccer players feel excited to enter their new stage in life and succeed in the world.  The Midlo Scoop Staff wishes the best of luck to these athletes next year as they begin a new journey.
About the Contributors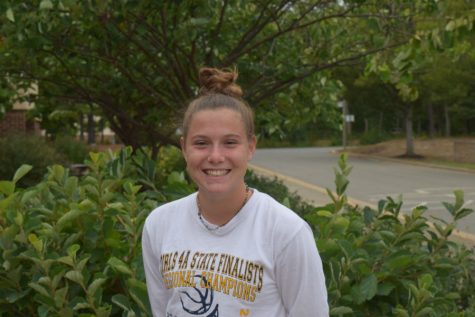 Patterson Levitch, Staff Writer
Patterson Levitch, Class of 2017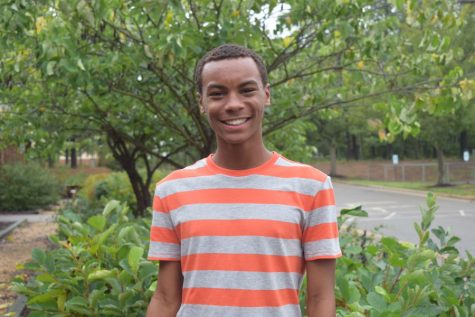 BJ Beckwith, Midlo Scoop Staff
BJ Beckwith, Class of 2018