Christmas in the Spring
Lacrosse Spotlight on Trevor Christmas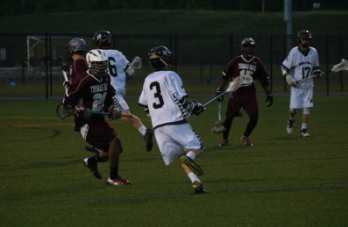 Throughout recent years, Midlothian High School has achieved numerous accolades through track and field, tennis, and even soccer. However, in the last half decade, a new sport has emerged at Midlothian, and that sport is lacrosse. Lacrosse, which has been dubbed the fastest growing sport in America, attracts many of Midlothian's finest athletes. With new lacrosse clubs popping up all over the East Coast, it seems that just about everyone knows a friend or relative who plays. One of these talented athletes is junior Trevor Christmas.
Christmas, who has played lacrosse since his early teenage years, describes what attracted him to the sport, "In middle school, all my friends were playing, so I decided to give it a try.". Since then, Christmas has played for C2C, a local lacrosse club for four years, and Amped, which is a prestigious lacrosse team located in northern Virginia.  
Christmas, who wears the number 3 on the field, plays attack and middle but enjoys setting his teammates up with his passing skills. He ranks 2nd on the Midlothian team in assists with 22 and has tallied nine goals through the first part of this season. When asked what he excels at on the field, Christmas responded, "I pride myself on dodging, scoring, and feeding my teammates." This unselfish mentality allows for Christmas to make plays for his teammates and for himself.
Following his sophomore season and entering his junior year, Christmas's exceptional talent on the field did not go unnoticed, as he garnered interest from numerous Virginia schools. He has already decided as a junior that he will continue his athletic career and play lacrosse at Roanoke College after high school.
As a team, Christmas believes they have enough talent and are playing well enough to win states this season. Individually, he hopes to earn All-Conference honors. His talent, combined with another year of development, could lead him to a successful finish to his high school career en route to one or even two state titles.
About the Writer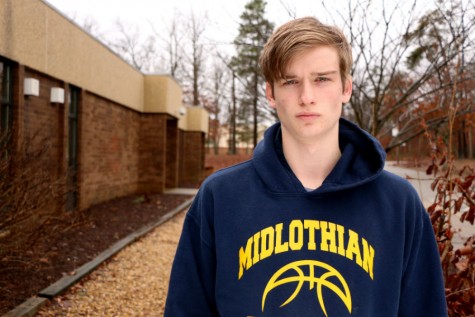 Lucas Via, Sports Editor
Lucas Via, Sports, Class of 2017